Design Engine
by Sean Proper
Deft fingerpicking swells to epic fingershredding. Dark and isolated solo acoustic guitar sounds from the Sunshine State of Florida.
SOLD OUT
Tracklist
Build
Turning
Canal Machinery
Abandon
Design Engine
The World Will Let Me Down
Gear
Foundation
Composed and Performed by Sean Proper
Produced by Kevin McCombs at Empty Set Studios
Painting by Blair Whiteford
Artwork and Production by Marcus Obst
About Sean Proper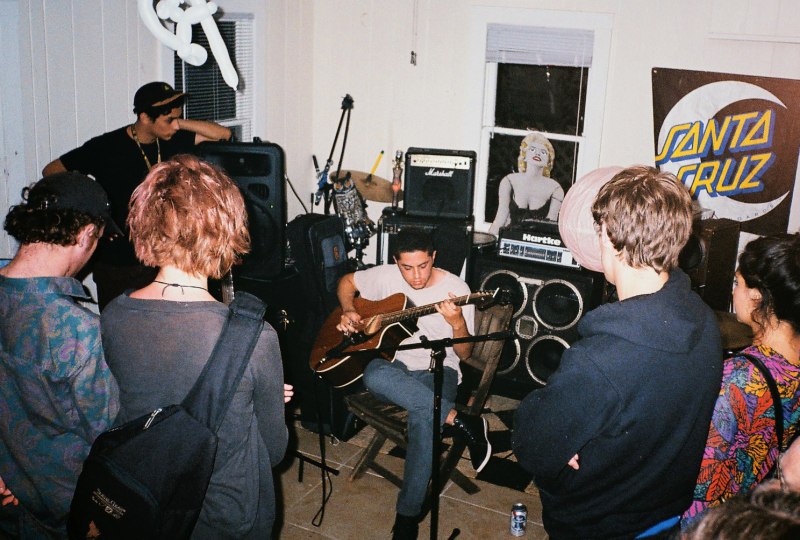 Raised in South Florida and on a strict diet of Heavy Metal, Proper found a different approach to the so-called American Primitive genre. He creates, disconnected from any geographical attribution, dark and driving walls of sound on his 6- and 12-string guitars.
Feedback
Sean Proper shows the less known and less civilized face of Florida. …
There's something almost primeval and raw in those hypnotizing tunes, it's like an addictive combination of raw playing style, the load of emotions and the pristine recording quality. Most of the tracks are fast, with cascades after cascades of notes, but without ever tiring or boring the listener. Instead, new nuances are discovered with each repeated play, this is one of the best growers I've had the pleasure of hearing in a long time. Occasionally, Sean slows down to a slow ballad, taking a break from the breakneck pace of most of the CD. He savours these moments, extending the lone notes over long seconds, before picking up the pace again and carving out another pagan jam.
Design Engine achieves the job of being sad and melancholic without being emotionally drained or utterly depressing, its sadness is expressed with incredible energy, almost a fury translated into masterful fingerpicking. …
Weedtemple
design engine is an album length maelstrom of american primitive fingerstyle storm clouds and sunbeams. the eastern and american folk inspirations that are key to the genre are discernible, but the intensity of the playing gives the impression that there is some metal or other heavy guitar music leaning in sean's ear. these waves of steely picking crash down in both a 6 and 12 string delivery.
the modern folk music of america
The intensity of the [5] pieces shows a kind of raga guitar inspiration with some variety in techniques. Sean succeeds to create a moody atmosphere through its rhythmic pickings, but also by a melody of importance expressed with emotional intensity. … Promising !
psychedelicfolk.com