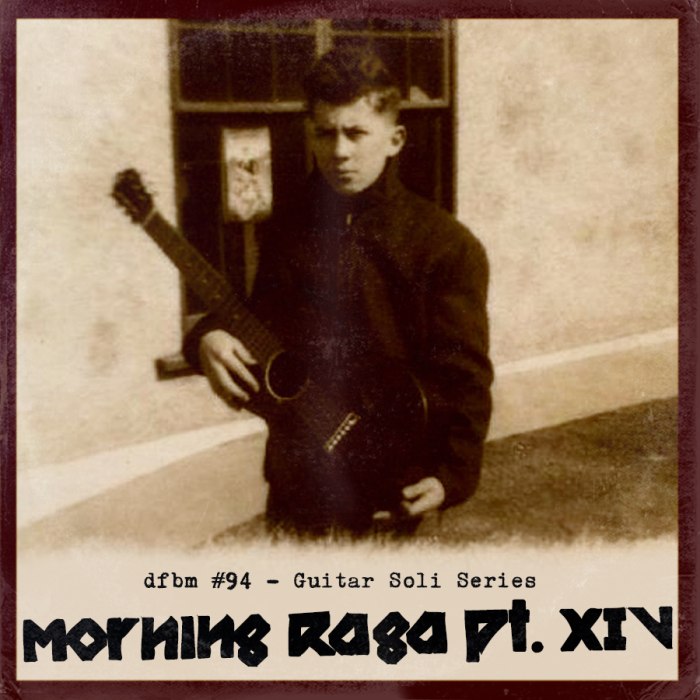 dfbm #94
Morning Raga Pt. XIV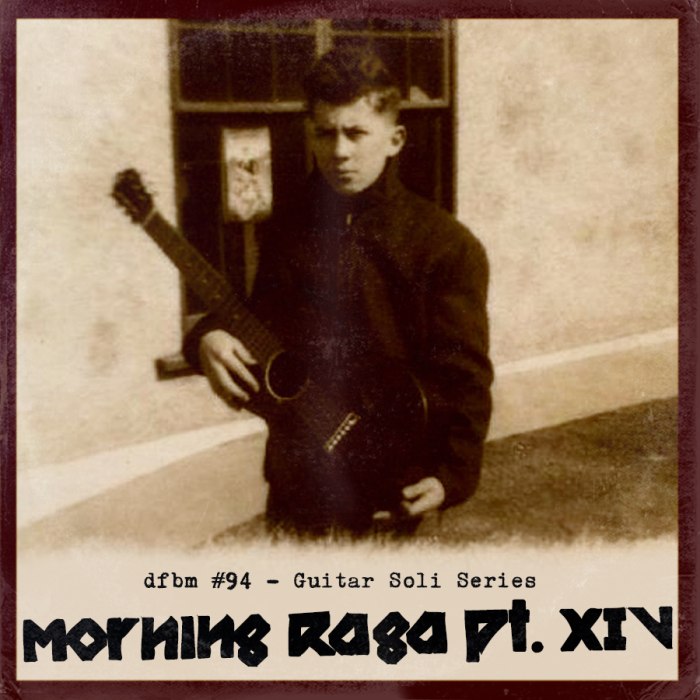 After a bit of silence, I'm back with the Morning Ragas series. Two hours of acoustic (and occasionally electric) solo guitar music mostly in the realm of so-called American Primitivism. You might be tired of hearing the n-th derivate of Sunflower River Blues, but I promise that this is as diverse as it can be. Not necessarily in style, but in names.
It starts with the first piece I've ever heard from David Gripper, the South African musician who translated traditional Kora music onto the 6-string guitar. Kaounding Cissoko is such a powerful, captivating piece, I've never heard anything like that before. Go grab his album, it's just mind blowing.
With a similar kind of intensity follows Alex Archibald and his track El-arairah from his latest album The Ferryman's Fee which is highly recommended.
Rob Noyes from Boston had only a demo1 out before. His debut album from last year on vinyl the was sold out shortly after the release. Experts like Glenn Jones and Steve Lowenthal praised it, so an edition of 300 vinyl records just wasn't enough. Luckily it's still available as a download.
North Carolina-based Shane Parish is known as a music teacher, playing in avant-rock band Ahleuchatistas and he is always collaborating with other musicians. Last year he recorded for John Zorn's Tzadik Records label a solo acoustic guitar album on which he reinterprets American folk and blues in his very own and unique way. I Hope I Live a Few More Days, originally by old-time banjo picker Dock Boggs2 is hauntingly beautiful. When you compare both versions of the song you can get a sense where Parish is able to take a simple folk song. Undertaker please drive slow and one of the more outstanding guitar records from last year. Highly recommended.
The mysterious Willie "Guitar Army of One" Lane released a new record as well and it went from available to sold out pretty quickly and that's just with an ancient blogspot page3. But again bandcamp4 comes to the rescue and provides a digital version for your ancient portable music player.
Larry Conklin & Jochen Blum is another lost gem that reappeared on last years private press edition of Imaginational Anthem Vol. 8. The album Jackdaw consist mostly of guitar accompanied by a violin and a few guitar duets.
Rick Deitrick is another artist from this compilation. Deitrick released an album in the 70s and his way of distribution was placing copies of it in the woods for hikers to find. I love the idea and I love it, even more, to know, that this album won't remain mysterious any longer since Tompkins Square is planning to reissue it (This is not officially confirmed but I have my sources). The song here in the mix is not from the record as far as I know. It's a demo recording.
And while I'm already stopped at the Tompkins Square, two more things related to Josh Rosenthal's prolific label work. One of Robbie Basho's students in the 60s was Richard Osborn. Unfortunately, Osborn wasn't able to pursue a career as a guitarist because of two accident that left him unable to play guitar for many years5. But in 2010, he made a comeback with his beautiful Eastern music influenced guitar solos and recently he released a new album on said label.
And then there is Richard Crandell another musician who was inspired by John Fahey's style of playing the guitar. A tremor disorder had him giving up playing and instead he picked up the Marimba6.
Crandell released a solo album in the early 80s and shortly after an album with as a duet with Bill Bartels called Oregon Hill. That's where I took a song off since it is not as well known as In The Flower Of Our Youth.
I have no idea why I never listened to John Fahey & his Orchestra before. Maybe the album covers weren't very appealing. Especially the After the Ball7 one. Total cognitive dissonance. But they are all pretty good. I liked the light phaser effect on In A Persian Market. The tune is originally composed by Albert W. Ketelbey. I believe he's known for light, cheesy easy listening music. This tune rings some bells.
Since Fahey is the Übervater of this whole affair, here is a little rarity. A video popped up around the end of last year that showed Fahey in his house in Santa Monica in the early eighties, playing guitar for a local TV station I believe. A really nice document!
A new wonderful album by AndyMcLeod is up. It's great to see how he grew since the Forge the Valley debut here on Dying For Bad Music. In the Light of the Day consists mostly of solo guitar pieces and some solid string band tunes.
One of my favorite discoveries last year was Italy as a treasure trove8 of wonderful solo guitar music which hardly gets over the alps in the north or over the sea. Egle Sommacal is one of the contemporary players who is rarely seen in publications outside of Italy which is a shame. If you enjoy James Blackshaw and the like, you will love Egle Sommacal.
And also from Italy is Enrico Marcandalli, whose obscure guitar album from 1983 I posted a while ago here on the blog9. In the meantime, I was able to hear a lot more of his work. And while I was skeptical first, I really enjoyed digging through his home recordings and discover his highly diverse and experimental style - not only in solo acoustic guitar. Marcandalli also incorporated electronic music, Musique concrète and computer music. There is more to come, so keep your eyes peeled!
What Makes A Man? is a good question these days. It's one that Anthony Pasquarosa tries to answer on his guitar in a live session recorded at WFMU last year. While I love all of his work, this piece is the essence of his playing and one of the most touching. Crystal clear, nimble-fingered picked steel string guitar that makes this song an American Raga par excellence. With its melancholic undertone that you often spot in Pasquarosa's music, it urges for ways to overcome those feelings and rise up to become one with... a higher self? A better self?
As always there are many more dots to connect and so little time to read and consume media. I hope you enjoy this mix and maybe share it with your fellow music nerd. That would be nice. Also keep sending music! I can't answer always in time or at all, but if somethings strikes a literal chord, I try to be quick.
Derek Gripper

Kaounding Cissoko

Alex Archibald

El-arairah

Rob Noyes

Stultification

Waswas

A bao a Qu

Shane Parish

I Hope I Live a Few More Days

Willie Lane

Raga For Riding Mower

Mariano Rodriguez

As the Days Grow Shorter, My Shadow Will Be Smaller

Larry Conklin & Jochen Blum

Water & Time

Andy McLeod

Upon My Return

Rick Deitrick

Tucson Triple Creek

Peter Walker

Norwegian Mood

Sagas

Dance of the Killdeer

The Dove Azima

Untitled Viii

Enrico Marcandalli

Ombrello

Anthony Pasquarosa

What Makes A Man?

Billy Torello

Notturno

Susan James

The Bean March

Isasa

Aina

John Fahey

In A Persian Market

Richard Osborn

The King Walks By

Joseph Allred

Discovery of Fire (for Henry Flynt)

Richard Crandell / Bill Bartels

The Proletarian Shuffle

Joost Dijkema

Cutting Loose

Daniel Bachman

A Dog Named Pepper

Egle Sommacal

Nessun Posto Sicuro

Eric Arn

Tepeyollotl

Scott William Urquhart

The Burn of Care

Michael Wohl

Ship of No Port
---
shameless self-promo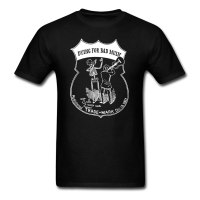 "American Primitive Apparel"