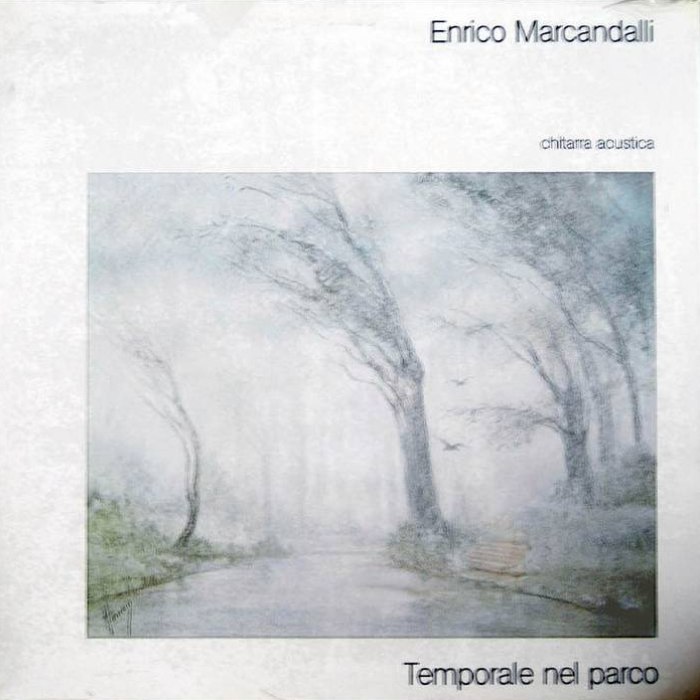 Enrico Marcandalli
Temporale Nel Parco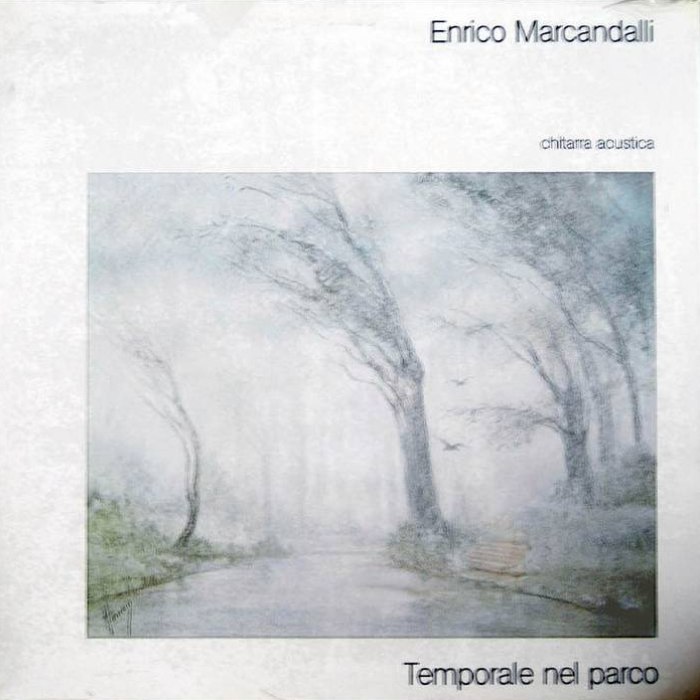 This is a relatively unknown fingerstyle solo guitar album from the early eighties, out of Italy.
Enrico Marcandalli's music shifts between classical guitar, world music, bits of blues and jazz. I have to admit, this doesn't strike a chord with me. It's an interesting listen, but it comes from a different spectrum of the guitar world that I am not so interested in. I guess it's the jazz approach to chop things up, to show off crazy picking patterns, to change dynamics, take a turns etc. Nonetheless, his pieces have some really interesting bits that I can enjoy and so I thought it's worth to post here. And apparently Robbie Basho was an inspiration for Marcandalli, since he dedicated a song to him (see youtube videos below).
Twitter user @erretter discovered the album on archive.org. I just wrapped it up in a zip for easier download.
The download includes ¾ of the album Temporale Nel Parco (as far as I can tell) and some more tracks from an unknown album/recording.
If someone has more information about Marcandalli, please post in the comments or drop me a line.
For more solo acoustic guitar from Italy, check out the feature about Roberto Menabò and Maurizio Angeletti.