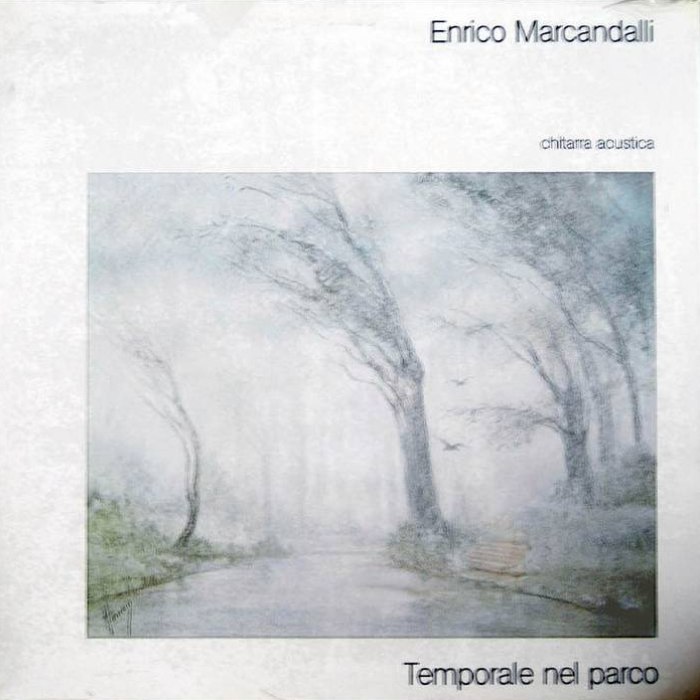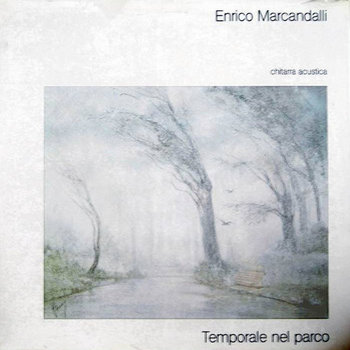 All compositions by Enrico Marcandalli
Sergio Pavanati play tablas in "Il diavolo e il giullare"
Recorded and mastered by Arrigo Moreschi
Carlo Raspagni guitar
Cover illustration by Carlo Fornoni
Cover design by Beppe Punturiere

MADAU DISCHI M011
  powered by bandcamp
Enrico Marcandalli
Temporale Nel Parco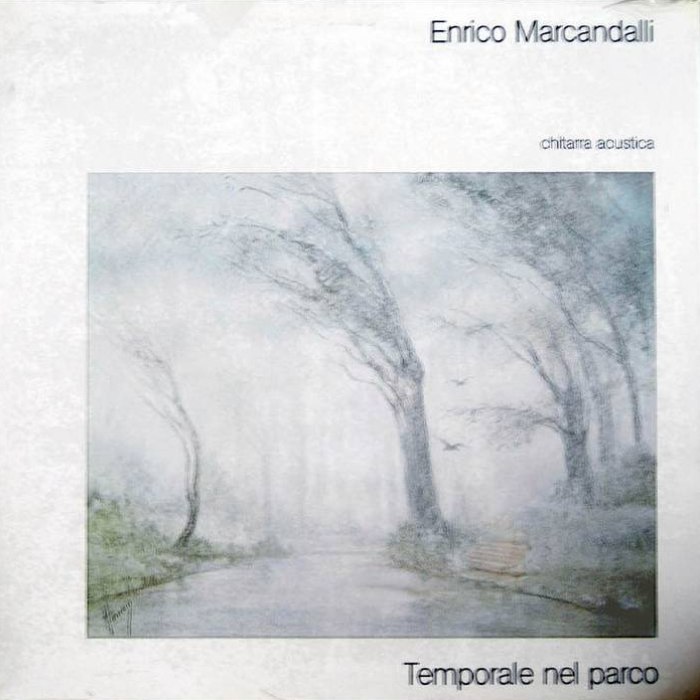 This is a relatively unknown fingerstyle solo guitar album from the early eighties, out of Italy.
Enrico Marcandalli's music shifts between classical guitar, world music, bits of blues and jazz. I have to admit, this album didn't stroke a chord in me in the beginning, but it grew - especially after listening to other recordings of him. It's interesting, and it comes from a different spectrum of the guitar world that I am not so familiar with. Apparently Robbie Basho was an inspiration for Marcandalli, since he dedicated a song to him (see youtube videos below).
Twitter user @erretter discovered the album on archive.org. I just wrapped it up in a zip for easier download.
The download includes ¾ of the album Temporale Nel Parco (as far as I can tell) and some more tracks from an unknown album/recording.
If someone has more information about Marcandalli, please post in the comments or drop me a line.
For more solo acoustic guitar from Italy, check out the feature about Roberto Menabò and Maurizio Angeletti.