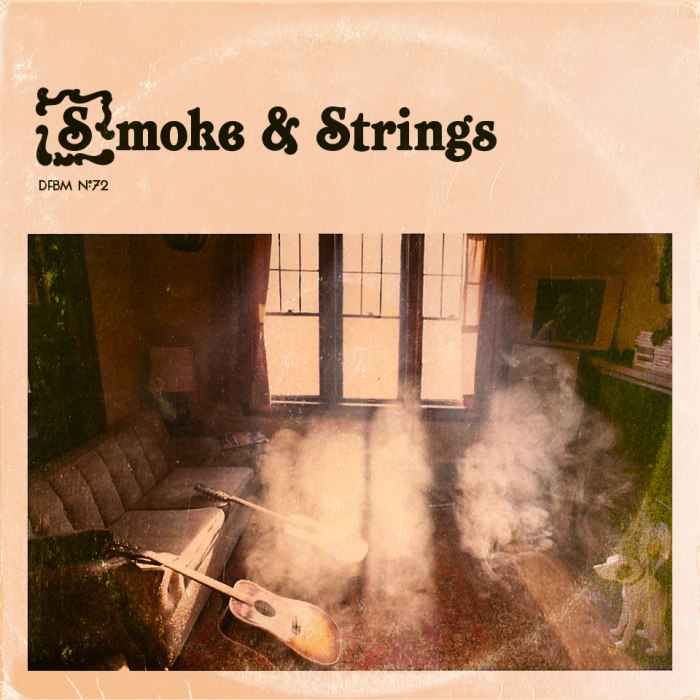 dfbm #72
Smoke and Strings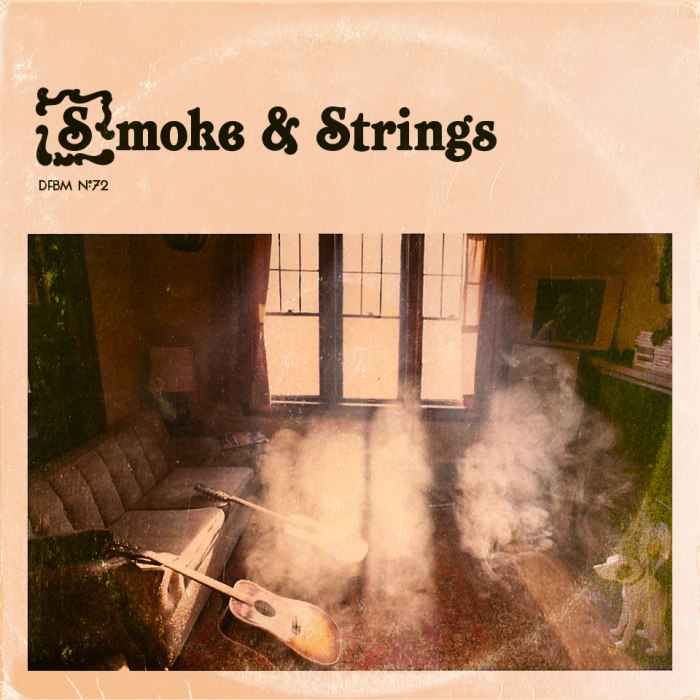 Two hours of smoke and strings. Better open your window afterwards or leave the house! Lots of obscure and already dead folks. Others are very alive, but probably are not so well known either. 
In times of the internet, nothing is really lost. Many rare records are digitally available or got re-released. At least the good ones. Perry Leopold is almost mainstream, since almost everybody with an interest in psych folk or obscure music in general, stumbled upon his masterpiece "Experiments in Metaphysics". That's not the case for John Hulbert. So far he remains obscure and the only available song is the teaser for the reissue on Tompkins Square and some footage from the eighties, where he performs cover songs in the No Exit Cafe in Chicago (I suppose - the name and the stach matches).
Langtry is the solo project by one of the Iron & Wine members. Solo guitar/American Primitive, released and overlooked in 2004 on Soft Abuse.
Kenneth Higney and Kenny Knight are two examples of lost music that got reissued, so is Cathy Viger, even if she just got a ultra limited Lathe Cut reissue on One Kind Favor.
OCS is an early incarnation of Thee Oh Sees. Dwyer relased some really nice rough guitar/psych folk albums in the beginning of Thee Oh Sees.
The Family Jams were recorded while Robert Hendrickson made the documentary Manson (1973) (trailer). It's the remaining members of the Family singing Charles Manson's songs. This got reissued in 1997 and is pretty rare now. Community Spook Folk.
Johnny Young and Moon Bros. aka Matthew Schneider are two guitarists from Chicago and out of the same group of people that shared beers and bags of tobacco with Ryley Walker.
Into my Heart is my favorite song from Kyle Fosburgh's new album One Night which just got released. On this album, Fosburgh channels Robbie Basho like nobody before him (beside Steffen-basho-Junghans, who doesn't sing).
Sad story about Alexander "Skip" Spence, he's a similar tragical character like Syd Barrett. His last solo album was a failure and got removed from the labels catalog shortly after the release. It got reissued and there is even a hommage by Beck, Tom Waits and other "stars".
Joan O'Bryant is my favorite discovery. She's similar to lost singer-singwriter Connie Converse. Since her two albums are released by Folkway Records back in 1958, they are available from the Smithsonian Institute website.
Similar to Joan O'Bryant is Janet Smith who released a folk album on Takoma records in 1970 and then she disappeared. I am not 100% positive, but I think she is performing ancient music on the lyra now. 
Black Mountain/Asheville troubadour Wes Tirey sent me some demo recordings the other day and I thought he would fit in perfectly, so i just included him, without asking. Thanks Wes! He's working on new material which might be a step away from the lofi, loner vibe. Sounds good.
In the archive of the great Aquarium Drunkard blog, I found a feature about A.A. Bondy's cover version of I'm on Fire by Bruce Springsteen along with a nice interview. If I am not wrong this song appeared 2007 on a tour CD-r.
I could try to tell you more, but I run out of words and I should spare you my humble writing now. Links are included if available, else it's all a google search away.
Playlist