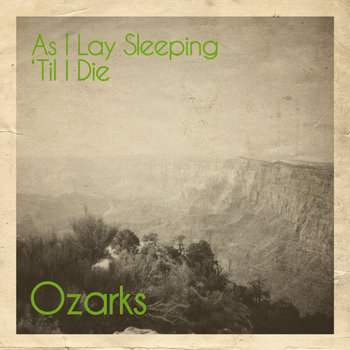 All songs written by Robbie Augspurger except 'Til I Die (written by Brian Wilson). Recorded and produced by Robbie Augspurger with additional help from Eric Adrian Lee on As I Lay Sleeping. Design By Eric Adrian Lee, cover photo by Robbie Augspurger.
This three track single features the song As I Lay Sleeping from the upcoming self titled full length LP by Ozarks out on July 10th, 2012. Also featured is a cover of The Beach Boys song 'Til I Die from their 1971 album "Surfs UP" and an alternate guitar version of I'm Never Bored from the upcoming debut LP by Ozarks. Three free tracks, grab them while you can!
  powered by bandcamp
Ozarks
As I Lay Sleeping / 'Til I Die EP
Ozarks are from Portland, OR and they play some really enjoyable baroque sounding pop music. But with the visuals like videos and album art, it gets mind boggling.
They are playing with some sort of romantic vampire themes (in the As I Lay Sleeping video) and at the same time they invoke a weird image of a men (Pyramids of Love). A guy with moustach, porn glasses, turtleneck sweater. A softie who's maybe still living with his mom, interested in chess, mathematics and motorcycles.
I don't know - that's what swapping up, when I see all this.
And it's consistent in the realisation of these characters.
So, beside the self titled full album, there is this free EP of As I lay Sleeping, a beautiful laid back song, with a slow pounding bassline and elements from an Elton John song from the eighties, which makes it much better - because Elton John know how to write music. Not necessarily good music, but remindable music. And Ozarks are writing good music, but it's not so remindable on the flip side.
Wait! I remember listening for the first time Nirvana - Black Flower (the sixties psych band) and it was really weird, the neo-classical compositions - and I feel the same strangeness for Ozark's music, but in a very good way.
You can order the self titled  album as vinyl over Wil Ru Records or get the free EP as download.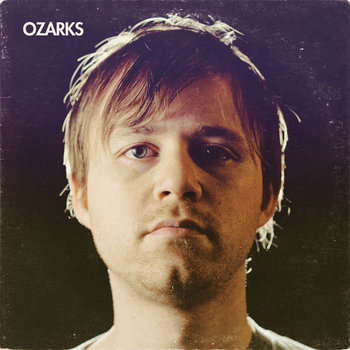 All songs written by Robbie Augspurger.
Recorded by Robbie Augspurger & Eric Lee.

For interest in licensing Ozarks' music, please contact Pacific Soundtracks at licensing@pacificsoundtracks.com.

Deluxe Digital Download:
http://wil-ru.bandcamp.com/album/ozarks

  powered by bandcamp