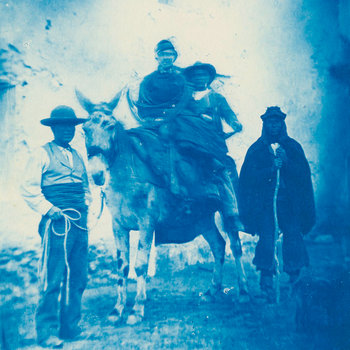 This album is free free free. If the above free link is not forthcoming, head here:

http://www.mediafire.com/?x0gaxfozb706xw7
  powered by bandcamp
Mean Wind
2010 - The Guests Are The Guests Are Gone Gone Gone Gone; 2010 - What Happens in Hingham Stays in Hingham
Genre: Psychedelic Indie Pop/Folk
Label: self
Found this by accident, googling for pop winds+bandcamp and Mean Wind pops up. So the cover looks promising, the tags said it all and a quick listen turns to download and instant playing.
Mean Wind are a mixture of reverb drenched chantings best known from the Beach Boys and yes Panda Bear and that stuff. That's the direction, but instead of just playing endless mantras in big halls (for the reverb) they got sometimes tricky rythmchanges, playful acoustic pop songs which reminds one sometimes on Simon & Garfunkle.
Check out
The Guests Are Gone
- which is kind of a choral mantra with a pulsing bassline and a constant organ tone. Pretty good!
Comming Down The Mountain
is another fine piece full of fast drumming, athmospheric parts and acoustic guitars that sounds as if they sit beside you. Lot's of vocal harmonies included as well.
Enjoy this!
Download free at Bandcamp
Cover Photo Stolen From the Files of John Curley: http://www.flickr.com/photos/jay_que/

Contact: meanwind@gmail.com
These songs are free free free. If Bandcamp isn't offering you a free download link above, then please download from the Mediafire link below:

http://www.mediafire.com/?rfo4flrl5qntig3
  powered by bandcamp
Download What Happens in Hingham Stays in Hingham at Bandcamp for free
(or
Mediafire
)
10/10