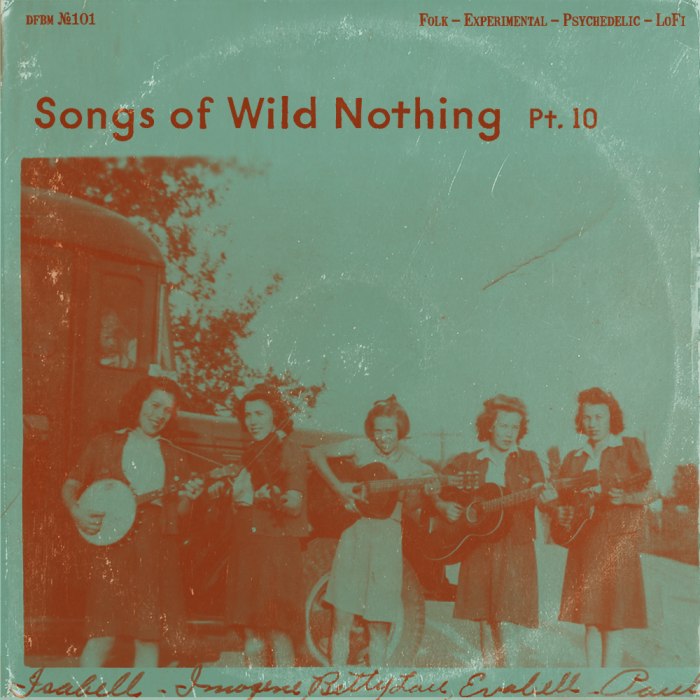 Mixtape
dfbm #101 - Songs of Wild Nothing Pt. 10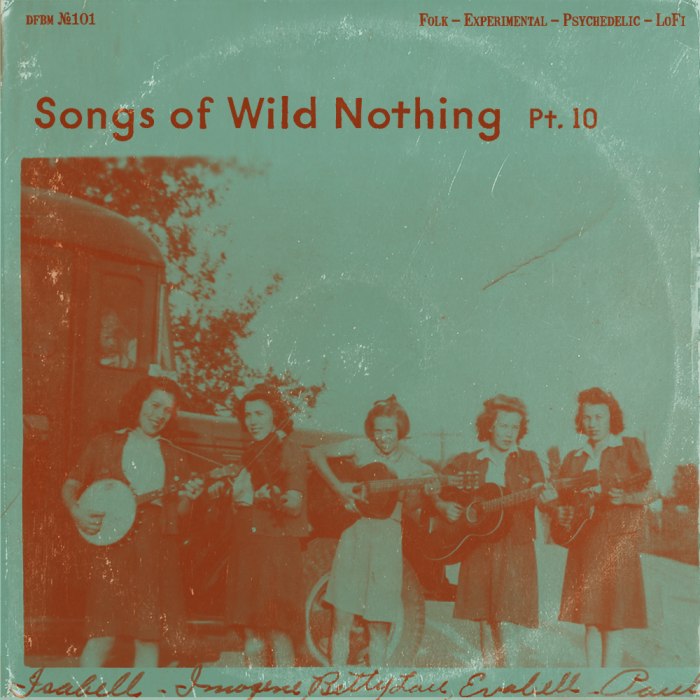 "Music... will help dissolve your perplexities and purify your character and sensibilities, and in time of care and sorrow, will keep a fountain of joy alive in you."
― Dietrich Bonhoeffer
First, the DFBM mixcloud channel won an award for the "Best Online Music Show, Country / Folk / Blues in 2018". Thank you mixcloud! Thank you listeners! Now I can refer to this "shows" as award winning! .
I think the message of the opening quote is clear. If you don't know Dietrich Bonhoeffer, please look him up.
A few words about the music: As on all the mixtapes before, it's a more or less wild mix of all kinds of folk music. A.P. Carter & The Phipps Family is followed by the king of desert blues, Ali Farka Touré and from there it goes up to Norway with Stein Urheim's glistening ambient guitar work.
Also, my biggest inspiration in DIY music that spans folk music, post punk, field recordings and ambient music is reissuing some old albums. Namely The Skygreen Leopards member Glenn Donaldson. Before I got deeply immersed by folk music, I listened and produced a lot ambient/field recording kind of stuff. When I first heard Thuja, I was taken. There was no way to get all the Jewelled Antler releases at that time. Soulseek helped a bit. Later I discovered The Skygreen Leopards and after some time (thanks to music blogs) I was able to connect the dots. Glenn Donaldson and his collective produced and immensive amount of magic. I'm glad some of the music gets reissued.
Because I mentioned A.P. Carter & The Phipps Family - this track is not really good. It's a recording from 1954 and it sounds awfully off. I don't know why. But that's what I love about music. The odds, the mistakes, the unpredicable. The Phipps Family was a Carter Family clone, as you can tell. They released a ton of records on their own label and I have to say, I really like them. I don't all the Carter Fam stuff, but I know all the Phipps Family recordings. The end of their career and lifes is quite tragic:
The Phipps family disbanded in 1991 when Kathleen was diagnosed with cancer. Her health deteriorated and she went into a coma in April 1992. She died on November 4, 1992.[1] Arthur Phipps died on August 30, 1995 when he was brutally stabbed to death in his own home by an assailant during a robbery. He was found outside his house by a son-in-law. Phipps assassin John Mills was apprehended and later convicted of murder, first-degree burglary and first-degree robbery. He was sentenced to death
I found another song of Danny Kulick, a mysterious, homerecording artist who deals with his mental health problems. At least that's what the few reviews say. if someone has the whole album and wants to share it, please drop me a line or leave a comment.
What else. A new Matthew De Gennaro album on Soft Abuse. Another discovery from the glorious days of obscure music blogs. I think I found his first two cdr's on the Mutant Sounds blog. Been a fan ever since. He is phantastic.
You can support DFBM by buying a t-shirt and share the mixes. Thank you for listening.

Support the artists, buy records or even mp3. The best stuff isn't on those shitty streaming services, the best stuff is stored away in the basements of record collectors and publicly available on bandcamp.
---
Tracklist
Lucky Luke

Simon Of The Desert

Sarah Louise

Bowman's Root

The Ivytree

Thistle Beds

Alex Archibald

Raspberry Canes and Ravens

Robert Millis/Wica Intina

Dedication to the Homefront - Wica Intina

Ian A. Anderson

Paint It, Black

Buck Curran

Dirt Floor (feat. Adele H)

Max Ochs

Cuckoo

Crystalline Roses with The Yankee Entertainer

No Depession in Heaven

Matthew De Gennaro

A Short Ride (for Dan Maister)

Scott Tuma

This Fall

Elkhorn

Lion

Satya Sai Maitreya Kali

Love Is Our Existence

Maurizio Abate

Standing Waters (Bonus)

Itasca

Morning Flower

Golconda

FR 572

the modern folk

oh babe it ain't no lie

Dave Atkinson

Fool for You

Spirogyra

An Everyday Consumption Song

The Village Fugs

Nothing

Skygreen Leopards

Soft Dark Birds

Kenneth Johnston

Phoenicia

Adam Cadell

The Bludger's Song

Des Moines

Twenty Years

Donovan Quinn

I Wanna Be Your Ghost (Winter Version)

Brindley Brae

Goodnight Until Today

Danny Kulick

Jones Hollow

The Stonemans

In The Plain

A.P. Carter & The Phipps Family

Wildwood Flower

Ali Farka Touré

Allah

Stein Urheim

Ustopia - Part One

Christian Molenaar

The Devil Only Expects My Neighbor