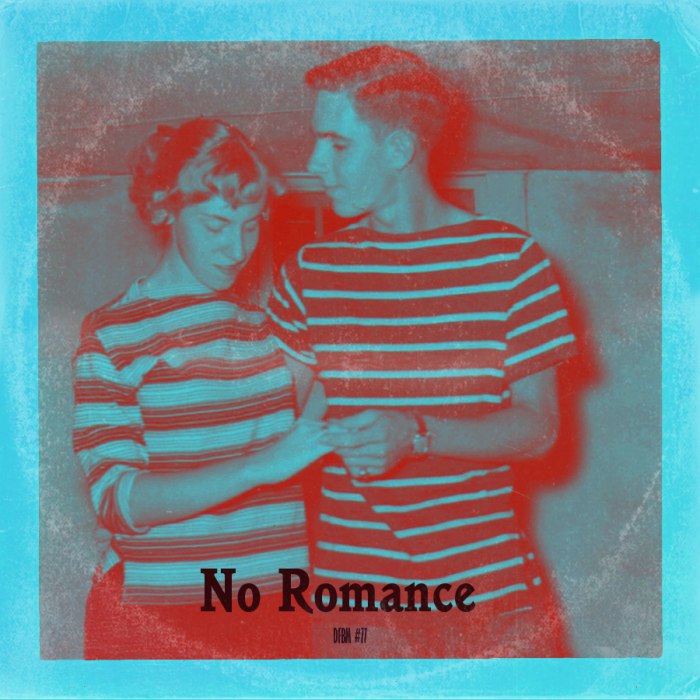 dfbm #77
No Romance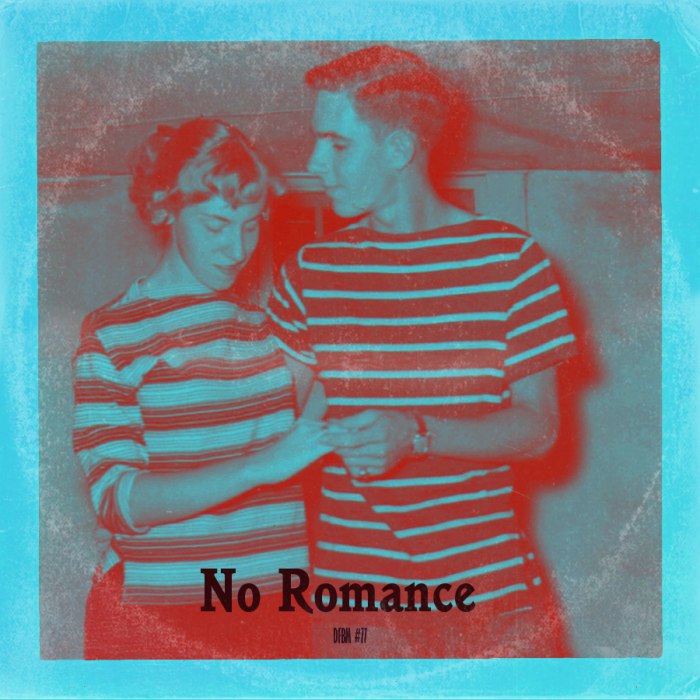 Back to another two hours program of odd and beautiful tunes. Gentle folk serenades, psychedelic love rituals, odd garage rock and americana.
When I was searching for podcasts to listen while riding the bike, I stumbled upon the Light in the Attic Podcast about reissuing the album "Songs from Suicide Bridge". It was a nice insight into the business of researching and releasing forgotten private press records. Highly recommended. It was also surprising when the played "Kiss another day goodbye" from that album and recognized it, but never heard of that album before. It turned out, William Tyler recorded a cover version of that song for a Aquarium Drunkard Lagniappe Session. Highly recommended!
If you are a Dennis Hopper fan, the soundtrack of "The American Dreamer" is recommended. Freak folk, americana with Gene Clark and some others. The whole documentary was on youtube a few months ago, but I guess it got pulled, because there is an reissue on DVD.
The John Sase record Aessence is a pretty interesting one, with a very unique sound. The whole record might be a bit tiring, because it's all in the same pace, but it's different from many other private press, folk releases from the 70s and 80s. The songs were written in the early 70s, but recorded and released in 1985. (source)
Daniel Higgs' project Fountainsun is pretty amazing and so is Zachary Cale's new album "Duskland".
If you want do go down the rabbit hole, research the story about the obscure christian rock band The New Creation and Sixth Station. Not to forget the spaced out musical evocation of the old testament by David Wescott.
Dom is a Krautrock release from 1971 I've never heard about before. And there is a reason; everything beside the well known groups like Can, NEU!, Ash Ra Temple is often just not that good. The whole Dom album is a long winding, formless cloud of kraut folk/ space jams. I should have boiled down this nine minute intro to three. Well, it's not that bad, but also something easy to forget.
Enough, I hope you'll enjoy this. Listen, share and have a nice day!
Download Stream @ 8tracks Stream @ Mixcloud
Playlist
Index

Helplessly Hoping

Kyle Fosburgh

Variations on Rocky Mountain Raga

David Kauffman and Eric Caboor

Backwoods

Stan Hubbs

Let's Go On Back to Camp

The New Creation

Sodom And Gomorrah

Bert Jansch

My Lover

Pastoral

Honey Wine & Bread (instrumental)

Chris Sikelianos

Easy Rider, 1970

Kurt Vile

I'm an Outlaw

Sierra Altoids

Krosskut Sawwwwww

Ak'chamel

Creation

Zachary Cale

Blue Moth

The Fates

No Romance

David Wescott

Across The Jourdan

Sixth Station

Before The Snowfall

Virgin Insanity

Livin' Lines

Lyon

Ariah's Song

Nikki Sudden

Back To The Coast

Cian Nugent & The Cosmos

Hire Purchase Part 2

Relatively Clean Rivers

The Persian Caravan

Steve Gunn

Dusted Mind

Dom

Introitus

John Sase

Get It Together

The Skygreen Leopards

Jehovah I Surrender

Unidentified Artists

Macedonikos Horos

Anaksimandros

I Am The Drum And The World Is My Stick

Fountainsun

Garden Gate III

Bob Theil

Moments Lost

Robbie Basho

The Golden Medallion