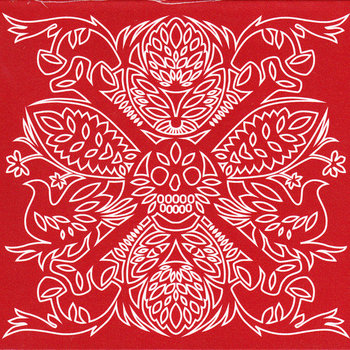 Played and mixed by Kuba Ziołek

"My Only Child" lyrics: Nico; music: Nico/Ziołek

Fragment of "Der Ister" Hölderlina read Hanna Trubicka

In "Broń nas od złego" Radka Dziubek's samples were used.

CD's artwork: Agnieszka Zwara


CD was released przez Instant Classic (instantclassic.bandcamp.com)
Order here: https://instantclassic.bandcamp.com/album/cie-chmury-nad-ukrytym-polem


Contact: acphale@gmail.com


Stara Rzeka is situated at the heart of Bory Tucholskie, in the valley of Wda river.


Official trailer: vimeo.com/62155175

Management & Booking:
Acephale Booking - Jakub Ziołek
acephale.booking@gmail.com / +48 500 672 865
  powered by bandcamp
Stara Rzeka
Cień chmury nad ukrytym polem
Stara Rzeka (Old River) is the solo project of Kuba Ziołek from Poland. Thanks to the Weedtemple blog who featured his fellow-countryman.
Stara Rzeka starts strong with a repetetiv fingerpicking guitar number that dissolves in some strumming and later in a cosmic synth sequence driven bei a echoed drum-machine. Lets say Mark McGuire is joined by Emeralds and then replaced by the Fuck Buttons. But more lofi and with the charme of a bedroom studio recording.
Next stop is a one man black metal show in some dark Norwegian woods and so it goes with reverbed lofi soundscapes, spaced out guitar strumming just to open the can of electro-kraut-rock with Nächtlich Spaziergang durch Klinger.
My Only Child is the cosmic and sacral ending track.
This record is a great trippy cosmic folk thing and exist in two editions, as CD and as tape.
Highly recommended!
Stara Rzeka - Cień Chmury nad Ukrytym Polem from Few Quiet People on Vimeo.