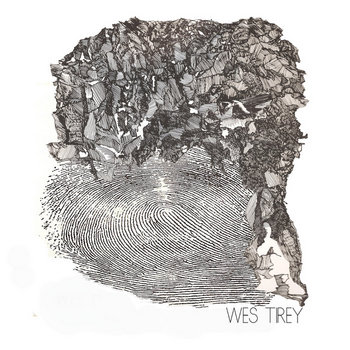 Wes Tirey: Vocals, Guitar, Banjo, Fender Rhodes

Mixed, Mastered, & Engineered by Drew Thilmany at Echo Mountain Recording - Asheville, North Carolina

All songs written and performed by Wes Tirey

Copyright 2013
I stood among trees
I stood among many trees
Among many trees with many names
Whose many names I never knew
I stood among trees
Among exposed roots curling
Their fingers for drink
I stood among trees
Among dead and living alike
And my feet were among earth
My hands among flowers
My face among sky
I stood among trees
Among dead and living alike
  powered by bandcamp
Wes Tirey
I Stood Among Trees
This EP came just in the right time for a quiet night in May.
Wes Tirey is a singer-songwriter from Asheville, NC and he does what most singer-songwriter do - sing heartwrenching lyrics and strum the guitar. Nothing new so far, but still there is the one or another who catches your attention and you prefer it over all Bob's and Johnny's and who else.
So Mr. Tirey presents very well crafted songs and at some times he sounds like Johnny Cash and his guitar playing reminded me instantly on early Fionn Regan or even Zachary Cale.
And if that's up your alley then you should grab this EP and spend a night in May alone on your deck, with a drink and heavy thoughts to drown in. Or something like that.
Of course I have to mention the closing track When Your Eyes See The Valley, which is an instrumental in vein of John Fahey.
Well done Mr. Tirey!