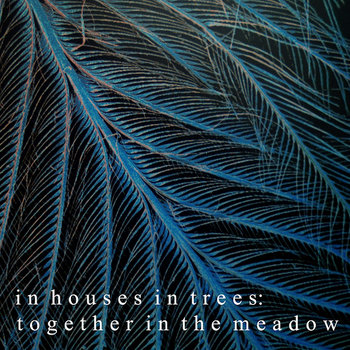 Pat Cunningham - vocals, guitar, organ+wurlitzer, percussion
Ryan Higgins - Backup vocals, guitar, banjo, wurlitzer
Anthony Bitetti - Drums, percussion, some other shit
Zoe Stefanic - Vocals
laid down in April 2009 at Anthony Bitetti's old studio in Orono, Maine. Songs written and recorded by a seventeen-year-old Pat Cunningham with a little help from Ryan Higgins.
  powered by bandcamp
In Houses In Trees
2008 - Together in the Meadow
So this is last Mt. Moon related stuff for now. It takes some tricky google searches to find the album on the net But Jakob Battrick posted it somewhere. So here is it. Together in the Meadow - the perfect follower for the Mt. Moon album. It's in the same vein, naturalistic folk, sing alongs, clapping hands.
Head On A Post, Heavy and Quilt are truely amazing songs.
I've always said that Together In The Meadow was one of my favorite local releases from 2008, and probably one of my favorite releases from that year in general (Even despite it's relatively short running time.) Being written by 16/17 year olds, and coming from the musical no-man's-land that is Bangor, it totally fizzled somewhere along that expanse of crappy highway that stretches from there to here. I can honestly say that even if I didn't know Pat and Ryan I would still recognize their songs as very special, beautifully melodic, haunting slices of woodsfolk-ness, and that I would still be a dedicated fan of their music. In my small circle of friends, what used to be The Tea & Oranges Creative Family, IHIT was highly appreciated and celebrated as some very special small secret. We learned their songs, we sang them together, they meant something very real and important to us. I'd like to make some effort to bring that secret to a larger audience, even if that means only two or three folks out there, even if it means I make the effort and it lands on uninterested ears. (Jakob Battrick)
Download In Houses In Trees free
bandcamped.