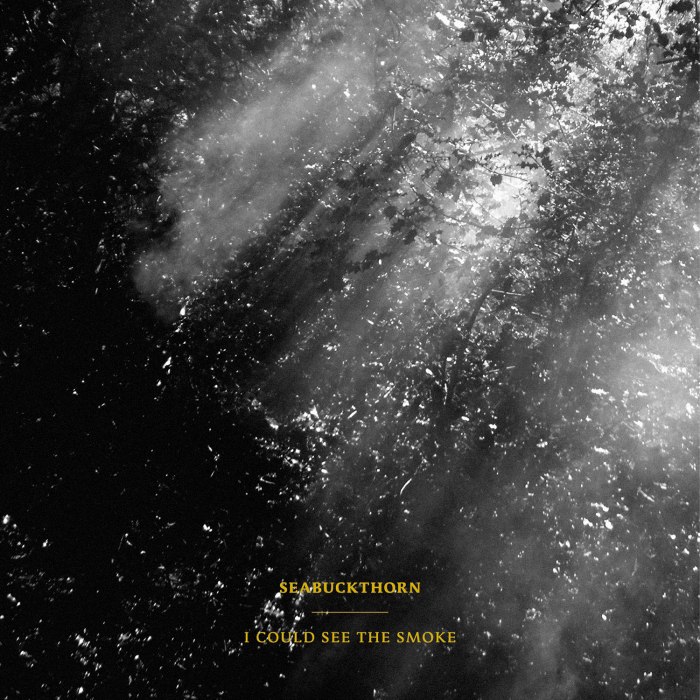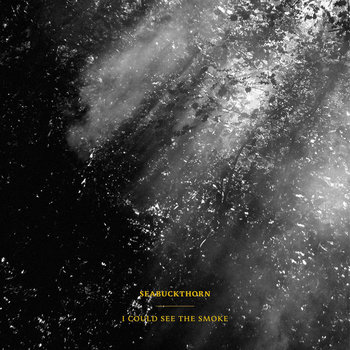 Resonator, 12-String guitars, & Drums by Andy Cartwright.
Recorded & Mixed by Andy Cartwright
Mastering by William Ryan Fritch.
Cover Arrangements by Valérie Tortolero & Ryan Keane.
Copyright Seabuckthorn / Lost Tribe Sound LLC
Published by Settled Scores LLC (ASCAP 2016)
"Painted with rich, brooding inferences to drone-folk, modern classical, and haunting Americana with the articulation of a grand master." - TINY MIX TAPES

"9/10 STARS: (Seabuckthorn) echoes both the poppier patterns of Jose Gonzalez and a primitivism that takes form in the likes of Six Organs of Admittance, but makes it all more cinematic, as if taking guitar ideas and giving them a blockbuster stat upgrade." - NORMAN RECORDS

ACL 2016: TOP TEN ROCK & POST-ROCK ALBUMS - "It's always a slight surprise to hear U.K. musicians so capable of capturing the sound of the American West, but Andy Cartwright (Seabuckthorn) does so with ease. This isn't the frontier sound of Western Skies Motel, but one that honors the expansiveness of the landscape." - A CLOSER LISTEN

#7 TAPE CASSETTE OF 2016 - "The music roots itself within the America and British folk traditions, but specific geographical locales are transcended by the material's brooding and timeless qualities." - TEXTURA

FAVOURITE ALBUMS OF 2016 - "Beautiful folk/ambient experiments " - UNCUT MAGAZINE (Editor: John Mulvey)

TOP 200 TAPES OF 2016 - TABS OUT

BEST EPS OF 2016 - INDIE ROCK MAG (Rabbit)

BEST ALBUMS OF 2016 - NOWAMUZYKA (Łukasz)

"this EP is a brilliant taster for what could very well be the torch-passing from Ben Chasny and James Blackshaw's former Psychedelic/American-Primitive feats to this UK newblood, Andy Cartwright, aka Seabuckthorn." - CASSETTE GODS

BEST ACOUSTIC, PRIMITIVE, & EXPERIMENTAL FOLK OF 2016" - A strikingly unique style using 12-string and resonator guitars finger-picked with masterful agility and surprisingly genuine Americana flavor or bow-drawn to create droning, multi-layered atmospheres of timeless and exotic character and near cinematic scope." - STATIONARY TRAVELS

"The excellent 'The Good River' that we selected here suggests that Cartwright belongs more to meditative-folk-drone than Americana 2.0, or "panoramic folk" as his music has been previously described." - THE DRONE (translated from French)

"Cartwright's substantially "environmental" approach to the twelve-string is enhanced by sound nuances, hinting towards musical languages more alien ​​than those usual found in the purely American Primitive mold." - MUSIC WON'T SAVE YOU (translated from Italian)

"Seabuckthorn instills a cinematic span and a depth of field into his acoustic vision, one that we would like to experience more in the guitar world" - INDIE ROCK MAG (translated from French)

"With 'I Could See The Smoke', Seabuckthorn continued to write atmospheric music that sounds like the score to a non-existent movie. On his 12-string resonator guitar he forges North African influences, post-rock and american primitivism to epic soundscapes like a blacksmith iron ornaments on an anvil." - DYING FOR BAD MUSIC

"The release defies simple description, with folk and drone meeting a modest grandeur that would be at home in the neoclassical canon. Like all Lost Tribe Sounds releases, it's music that's meticulously planned and executed" - WAKE THE DEAF

"Tagging it is a difficult task – Americana, British Folk, modern classical, drone: it's all there and it's none of that, too. (And usually this is a sign of something special.)" - AMBIENT BLOG

____________________________________________

Lost Tribe Sound releases 'I Could See The Smoke', an EP from UK guitarist/multi-instrumentalist Seabuckthorn, on October 21, 2016; the EP will be available on a limited cassette tape edition and digital. Since the recent success of guitarist Western Skies Motel's album 'Settlers' in April, the tribe has hit the jackpot this year signing another of the most interesting guitarists around. Andy Cartwright who records under the name Seabuckthorn came to our attention last year, after a wise suggestion from composer William Ryan Fritch with his full-length album, 'They Haunted Most Thickly' on the admirable French label, Bookmaker Records. After taking a deep listen, the awe set in. Could this be the missing link between the bombastic, world building intensity of William Ryan Fritch and the sublime, droning meditations of Western Skies Motel?

Seabuckthorn's unique breed of guitar-based compositions have the ability to shift gear with such natural ease. Cartwright wields his weapons wisely, choosing a minimal, yet powerful arsenal made up of various twelve string guitars, a well worn resonator guitar, and deep accents of percussion. We hesitate to single out a particular style in the case of Seabuckthorn, as it rests comfortably alongside many genres. Americana and British folk are easy tags. The music also borrows from modern classical and drone. At times, even subtle cues of the Middle East enter the picture. Yet something more ancient is at work here, that recalls the minstrels of old, or the seafaring hymns of a long forgotten civilization. At times, the music comes full force, like an intense hunt through darkened woods, unleashing the resonator like half-tamed hounds, wild and relentless, a sickly horn-like sound rises from haze, a claustrophobic dread setting in the mind of the prey. In other moments, Cartwright's music plays with subdued, visceral tones that immediately fill the mind with imagined, yet familiar scenes: the hushed ember-lit nocturne for a desert at dusk; or the weary basecamp reveries at the summit of impassible cloud-capped mountains.

Cartwright notes in his own words that, "'I Could See The Smoke' is an arrangement of ideas gathered whilst on a European tour throughout June 2016, along with a couple of older songs I've been playing live for a year or so. After the tour, I returned home to Bristol eager to strike while the iron was hot and try to capture these compositions. Recorded & mixed over a period of two weeks whilst feeling the heat (both literally & politically) I opted for a threatening, even apocalyptic EP title. Saying that, I think most of these songs can offer up a tranquillity to counteract the gravity of these uncertain times, a calm inside the eye of a storm."

____________________________________________

Dead West - Tape Series Description:
Dead West is a new series of limited cassette tape releases from the Lost Tribe Sound record label, inspired by the recent relocation of the LTS headquarters from the dry desert of Arizona to the lowland plains of Wisconsin's farm country. The Dead West focuses on music built for exploring and soundtracking your environment, whether you're deep in the middle of lush woodlands, or just laying back at home with rested eyes. The first two releases in the series come from the wildly prolific composer William Ryan Fritch and experimental guitarist Seabuckthorn. Both albums share a certain kinship, Seabuckthorn's 'I Could See The Smoke' seems to traverse more inland from dense forests to sunbaked prairies, while Fritch's 'Ill Tides' navigates through rough seas and expansive coastal regions.

The interesting choice of cassette tapes for this series is a first for Lost Tribe Sound, but it felt like the right choice for a few reasons. First off, the warped, dusted nature of cassette tapes pairs well with the music at hand. Secondly, the short production time for tapes allows us get the music out to fans while we are still highly excited about it, something that's just not possible with the lengthy vinyl process. And finally, Dead West allows LTS to explore some more unusual sonic territory deserving of a physical format, that would've otherwise been too costly for our more extravagant release methods.

____________________________________________
  powered by bandcamp
Seabuckthorn
I Could See The Smoke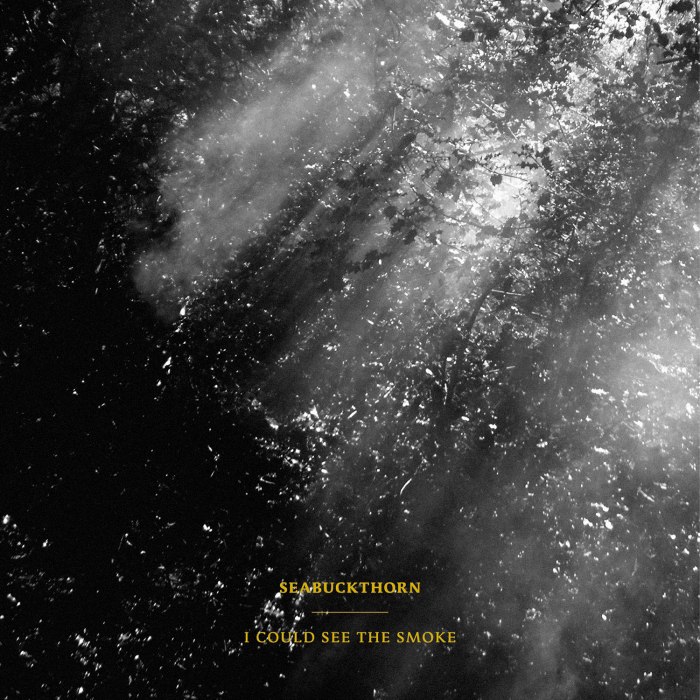 British guitarist Andy Cartwright, also known as Seabuckthorn just released an new album on the American label Lost Tribe Sound from Arizona.
Looks like the waves of previous album They Haunted Most Thickly washed him over the Atlantic ocean in into the desert in the United States.
With "I Could See The Smoke", Seabuckthorn continued to write atmospheric music that sounds like the score to a non-existent movie. On his 12-string resonator guitar he forges North African influences, post-rock and american primitivism to epic soundscapes like a blacksmith iron ornaments on an anvil.
Available digital or as cassette on bandcamp
Seabuckthorn on the SAILING STONES FESTIVAL 2014 in Tunesia
Also keep an eye out for Seabuckthorn's collaboration with the ambient project Loscil