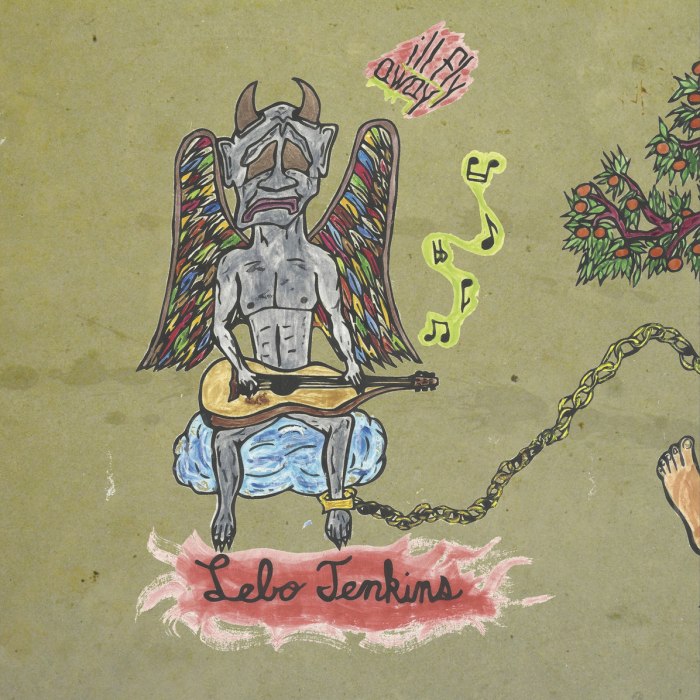 Pappa Bare- harmonies, saw, and cello
Moses Nesh- guitar
MIkola Derzhay- keyboard
Rattler Snake- harmonies, poetry reading
Hubert Couch- synthesizer
Cheech- art coordinator
Recorded the string and vocals live in my bedroom over a week. Then had everyone else over for a rather trippy day and recorded the rest in a session. Thanks everyone for the help and a cosmic time. It's ill fly away not I'll
  powered by bandcamp
Lebo Jenkins
I'll fly away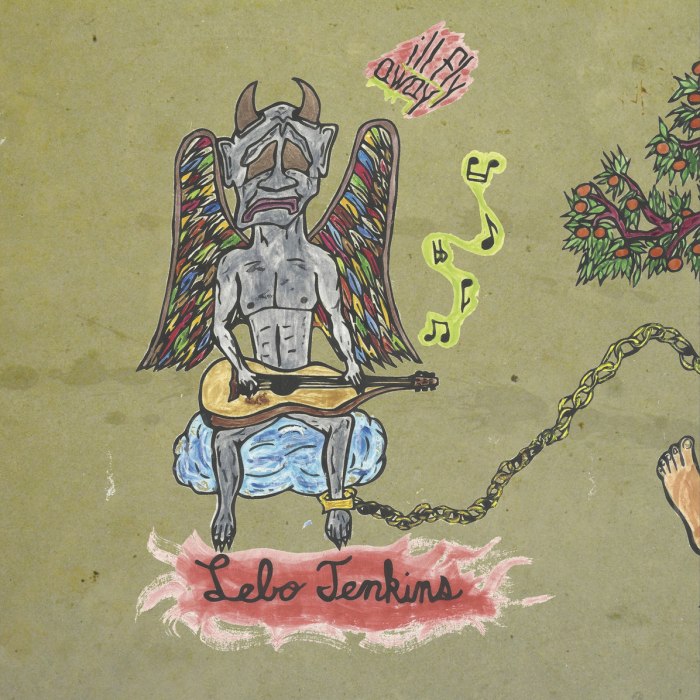 Lebo Jenkis is a folk musician from Atlanta, GA and he released the album "Careless Love" last year, here on DFBM. While "Careless Love" was more of a solo effort, focusing on the banjo and traditional songs, his new album "I'll fly away" is more diverse in instrumentation and it's all original music.
Jenkins wrote and recorded all songs by himself and then had his friends come over to contribute one or another sonic piece, like whistling, spacey synth bleeps, additional guitar and cello.
With the quirks and the Weird Old America touches, it reminds me a bit of Michael Hilde's Mountainhood project. (Anyone know what he is up to?) It's a really nice album that Lebo Jenkins put together here. It would be even nicer if they were playing live for you in your backyard (or in an abonadoned tunnel maybe? ;-)) instead of playing it back from a cassette.
If you are in the Atlanta area you should go and see Lebo Jenkins and his friends tonight at the Mammal Gallery. They are all there and will play for you. And as an extra bonus, Daniel Bachman is playing there as well.