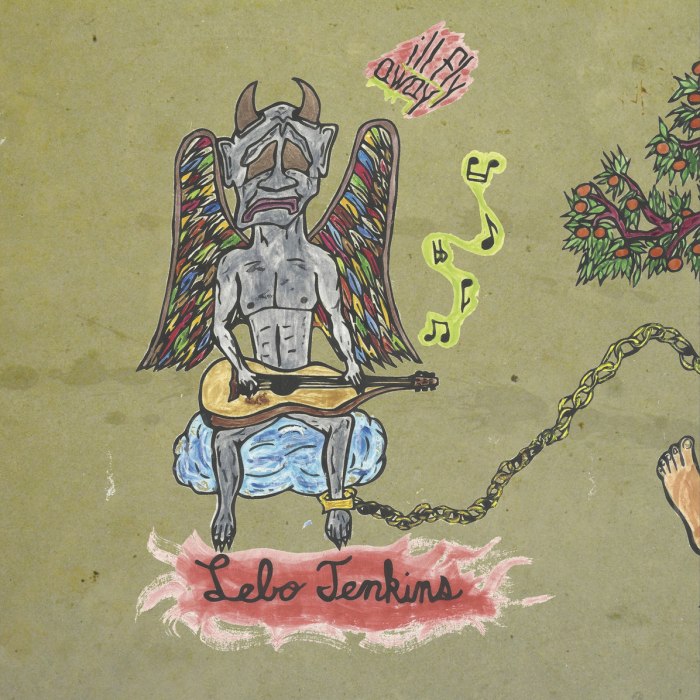 Pappa Bare- harmonies, saw, and cello
Moses Nesh- guitar
MIkola Derzhay- keyboard
Rattler Snake- harmonies, poetry reading
Hubert Couch- synthesizer
Cheech- art coordinator
This album consists of seven songs out of the handful I wrote from May 2015 to May 2016. I recorded this album live in my bed room by myself and on a separate day shortly after had a few close friends come over and in a very impromptu manner laid the backing tracks.
Jarrod Adair aka Pappa Bare played the largest part in assisting on this album handling all the mixing and mastering as well as laying saw and vocal tracks on Opry of Mine and a cello track on Reformation Hymn.
Suzanne Baker aka Rattler Snake provided much inspiration for this collection of recordings as well as helping add new dynamics. She recorded a psychedelic whistling track for Sweet Pine Sap, did the layered poetry readings on Perennial Nettle and the harmony at the end of Perennial Nettle.
Mikola Derzhay also contributed to Sweet Pine Sap with his beautiful playing of the keys.
Isaac Stroup aka Moses Nesh laid the guitar track for Dhalonega Warbler and I think he plays the song better than I do.
Last but not least my next door neighbor and great friend Hubert Couch joined me in outer space with his synthesizer on Gold Teeth In Mind really pulling the album together and creating what might be my favorite song in the mix.
On the art end as always Matt Bocchicchio aka Cheech of Annukai Productions helping me get all this shit into the computer as he has for all my collections. His skill set and willingness to work with all my ideas is always present as is his patience and energy level. To say the least moving my artwork from my kitchen table to this 8 panel J-card was a process. You can contact him for graphic design, screen prints, photography, ect. through his website at annukai.com
I am so thankful for all of those who contributed their time and energy into this project.
All the songs were recorded on an early 1920's Harmony parlor guitar that had a contact pickup sitting behind the bridge which was ran to a 70's model Gibson Skylark amplifier that sat in the next room. Allowing the sounds from the amplifier to drift back into the room adding a manual delay of sorts. The banjo I used on track three was a Liberty Buckmaster that someone had installed a Whyte Ladyie tone ring into. On Witching Well I borrowed Gold Tone Weissenborn that Moses Nesh had lying around. Often times other banjos were placed around microphones or behind recording devices in an attempt to further alter sound. Not sure what I was going for there…
I created the art work with pen and water color.
  powered by bandcamp
Lebo Jenkins
I'll fly away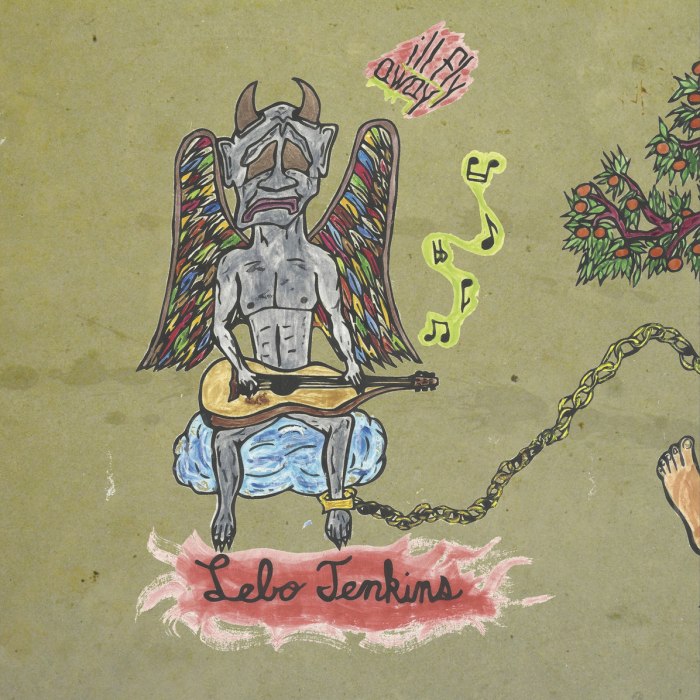 Lebo Jenkis is a folk musician from Atlanta, GA and he released the album "Careless Love" last year, here on DFBM. While "Careless Love" was more of a solo effort, focusing on the banjo and traditional songs, his new album "I'll fly away" is more diverse in instrumentation and it's all original music.
Jenkins wrote and recorded all songs by himself and then had his friends come over to contribute one or another sonic piece, like whistling, spacey synth bleeps, additional guitar and cello.
With the quirks and the Weird Old America touches, it reminds me a bit of Michael Hilde's Mountainhood project. (Anyone know what he is up to?) It's a really nice album that Lebo Jenkins put together here. It would be even nicer if they were playing live for you in your backyard (or in an abonadoned tunnel maybe? ;-)) instead of playing it back from a cassette.
If you are in the Atlanta area you should go and see Lebo Jenkins and his friends tonight at the Mammal Gallery. They are all there and will play for you. And as an extra bonus, Daniel Bachman is playing there as well.