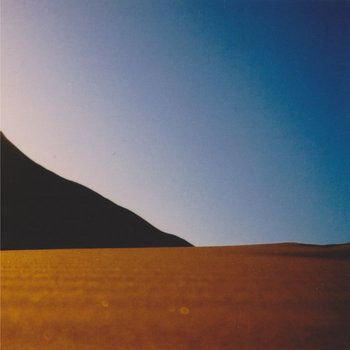 Gavin Prior: Acoustic Guitar, Electric Guitar, Electronics, Field Recordings, Mandocello, Mandolin, MC303.
Scott McLaughlin: Cello on Between Breaths.
Tuula Voutilainen: Vocals on Schoolhouse Coda.

Recorded and mixed by Gavin Prior except cello on Between Breaths recorded by Scott Mc Laughlin and Pangolin Blues which was recorded by Liam Mulvaney in Asylum Studios, Bow Lane Dublin.

Mastered by Chris Leary at Melograf Mastering.
  powered by bandcamp
Gavin Prior
All Who Wander
​ Gavin Prior is an musician from Dublin, connected to the psych folk collective United Bible Studies and member of Free Jazz/Metal trio Tarracóir among other projects.
All Who Wander is like a collage of photographs and notes taken on Prior's travels. Field recordings and acoustic guitar are prominent on this album, but also hints of Prior's work as circuit bending noise musician.
All Who Wander is an album of aural vignettes, rest stops on multiple journeys. We hear spontaneous compositions recorded in the open air and tracks in which field recordings are snatched from their time and place and collaged with instruments recorded in studios on other continents.

"Most of the tracks on this album were recorded spontaneously without a particular project in mind. It was only when listening back I noticed the pattern of combining acoustic instruments with field recordings." Field recording opportunities have come about through emigration to Korea, touring with United Bible Studies and the flaneur's openness to chance encounters which can enrich the shortest of journeys. "Not All Those Who Wander Are Lost" is a line from J. R. R. Tolkien's poem "All That Is Gold Does Not Glitter" so as this album's title it takes the form of dedication to fellow travellers.
I'm always down for field recordings mixed with music and maybe this is something you enjoy as well. All Who Wander is a collaboration between Cambrian Records and Deserted Village. The download (and probably the CD as well) comes with a nice write up that gives more insight into the album and Prior's travels. 
To be released on April 12th.
So it was on Nevada's unending unbending roads that I felt a landscape's indifference as never before - in a land where cruise control makes sense. When deviations in the spatial dimensions are imperceptible time itself becomes harder to gauge. Raging engines are but empty vessels in such surroundings. For a non-American who grew up on American cinema, the feeling of being in a film is hard to shake in the US. The telegraph poles tick-tacking by were the reel – flicker fusion always just over the horizon…... 2 and a half Galwegians were en route to the last Burning Man of the last millennium.
If you are into this kind of combination, field recordings and guitars, check out the mini album "The Travelling Guild" by imagho - once released on my former label Field Muzick.