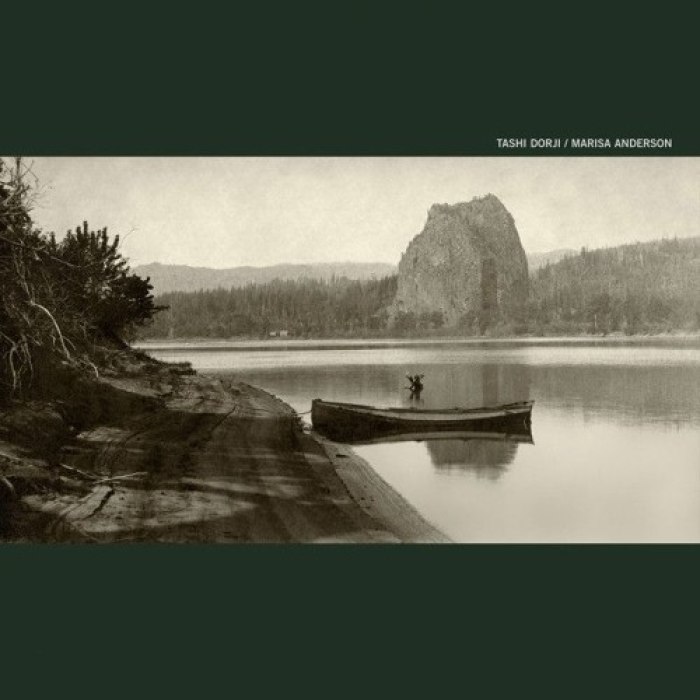 all songs Marisa Anderson -guitar
Anderson...steadily plucks an electric, her patient melodies curling from thick strings with full body. But it's her sense of time—contracting, expanding, quickening, slowing—that feels revelatory here, as if she exists at a flexible nexus of the past, present, and future. When she massages together the standards "The House Carpenter" and "See That My Grave Is Kept Clean" into a song that feels like her own, you realize maybe she does. - Pitchfork/The OutDoor

Anderson plays mostly electric, drawing from gospel, folk and blues sources to create an absorbing, thrilling atmosphere. - Aquarium Drunkard

Her playing is fluid and meandering, notes dropping out of her guitar like melted silver. It's all shiny and glistening with a warm fuzz from her guitar amp. Her deep knowledge about America's musical history allow her to reinterpret and rearrange known tunes to something completely new, unheard and still familiar. - Dying For Bad Music
  powered by bandcamp
Tashi Dorji/Marisa Anderson
Split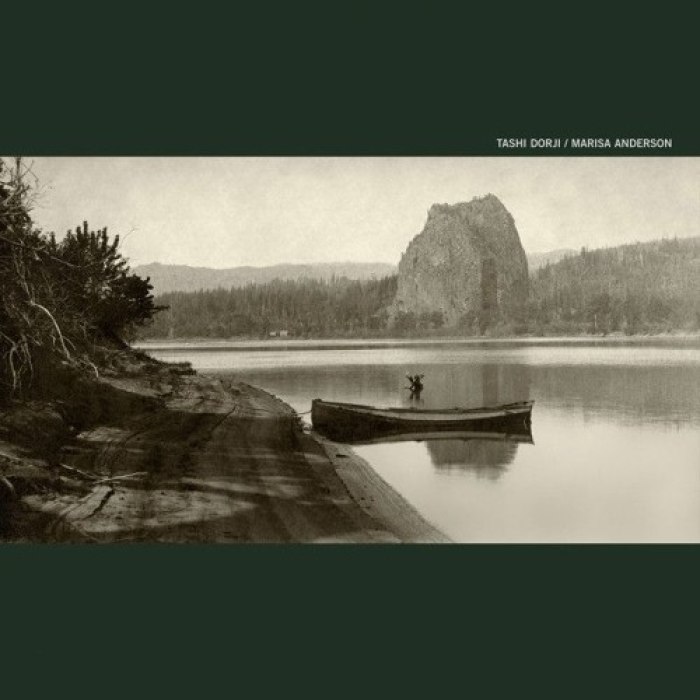 Asheville based guitarist Tashi Dorji seemed to come out of nowhere with his vinyl debut on Ben Chasny's own Hermit Hut imprint, which brought him quite some attention. But Dorji releases date back to 2009 with Solo Improvisations as his actual debut. Together with Shane Parish, another Asheville, NC guitarist, he is, at least to me, the avantgarde of contemporary solo guitar music.
I mean the sound is nothing entirely new, it's just that I rarely choose to listen to music in the genre of jazz. And jazz seems to be a big influence in Dorji's and Parish's work. A similar challenging style of experimental solo guitar can be heard on Achim Reichel's 1973 release Wichlinghauser Blues. There seems to be more musical references to musical styles unfamilar to me - so I have to admit it's hard for me to say anything about the quality of Dorji's playing in context to similar music or approaches.
First of all, it lacks any clear melody. It's harsh, but not as brutal as a musician like Bill Orcutt. In one moment the sounds are frail and slowed down, but in the next second you expect the sound of a ripping string due to a complete change in timing and dynamics. He's precise in his playing and still I don't know which rules he follows: Is he able to reproduce whole songs or does he leave them open to improvise over a certain tuning or pattern? I can't tell.
Like Jandek records, Dorji's music is a mystery to me. But every now and then I like to dwell in that sparse and bleak sonic room built by musicians like Jandek, Dorji or Orcutt.
According to Footfall Records, the new label started by Wooden Wand's Leah and James Toth, they were planning to debut Dorji on vinyl for quite some time, but Hermit Hut and Bathetic Records were a bit quicker. Therefore, Footfalls Records are  debuting Tashi Dorji's work together with Marisa Anderson, another excellent player from the electric spectrum of solo guitar.
Anderson's roots in blues and country music guarantee all the melodies you might miss on Dorji's side of the lp. Her playing is fluid and meandering, notes dropping out of her guitar like melted silver. It's all shiny and glistening with a warm fuzz from her guitar amp. Her deep knowledge about America's musical history allow her to reinterpret and rearrange known tunes to something completely new, unheard and still familiar.
Unfortunately there are no links (yet) of Maria's new work on Footfalls, but I recommend you head over to her NPR Tiny Desk appearance and you will know what to expect from her side of this release. 
There is now a piece from the split lp debuted on NPR
Tashi Dorji/Marias Anderson split lp will be released on Footfalls Records on November 11th. Preorder you copy on Footfalls Records' website and go like their facebook page, follow them on twitter and all that jazz.
Edit: player from Marisa's bandcamp