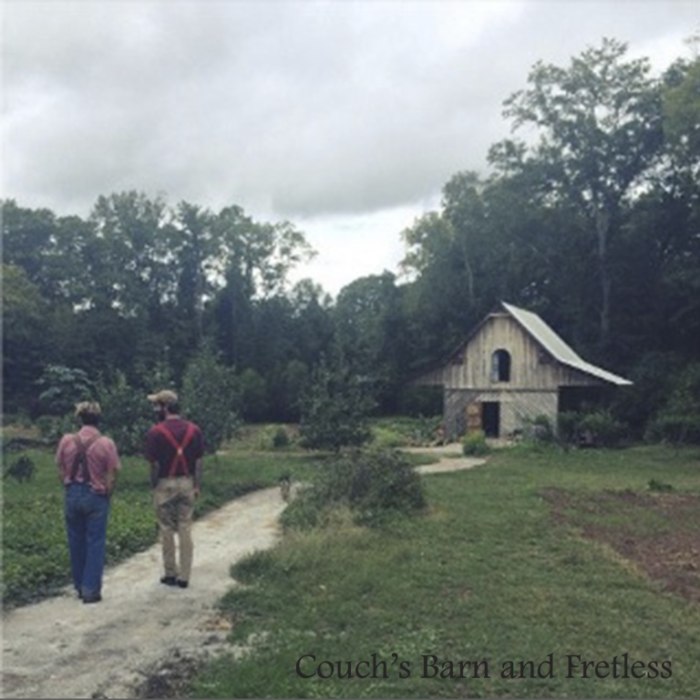 All songs were recorded live with no track alterations on the morning and early afternoon of March 5, 2015. I recorded these tracks using a Zoom H4 field recorder, a fretless banjo, and my friend Jeff's barn.
Jeff's barn has been a chapel to me through the last year. A place for cleaning the harvest, relaxing after a hard days work, pickin out some tunes with the family, conversation, silence, seed spitting, smiling, crying, meditating, falling in love, reading, writing and so much more. He built this barn with trees he chopped down off the land he has put so much love into and milled the wood himself just ten years ago. The entire farm's energy seems meet up for a contra dance every day amongst the slatted walls and that is the very reason I made this collection on cold rainy morning.
All of the songs are traditional/old time songs I learned years ago when I first started pickin banjer with the exception of Skin Game Blues which I just learned last year. While each song was acknowledged by previous performers and are known for their particular way of being performed I have put my own accent into the staph. Much of this having to do with being an amateur banjo player when first learning the subtleties of the pieces. Some of this just myself searching for the quirks hidden amongst the strings in every banjer. I have also altered many of the lyrics to suit my tongues movement better.
The banjer I am playing is Gretsch Tenor banjo that was converted to a fretless five string by Mark Ralston. It is sporting minstrel gut imitation strings for extra plunkyness. Mark Ralston is jeweler, luthier, geologist, and old time expert based out of Montana. He kept the original neck on the pot as to not part lovers and widened the fret board using an interesting dowel technique that he developed making for an antique instrument with lots of character.
Thanks to Cheech and Pappa Bear as always for the help with everything that it takes to put these sounds inside of that there computer.
  powered by bandcamp
Lebo Jenkins
Couch's Barn and Fretless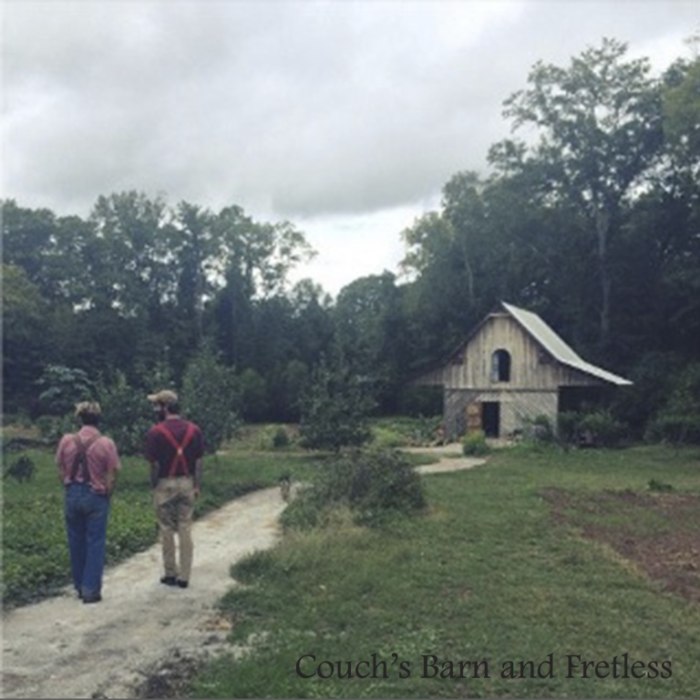 I met Lebo Jenkins in early spring when he was organizing and playing on an event with Moses Nesh and Sarah Louise in Atlanta. 
He knows a lot about old-time music, banjos, old pickers and he likes to tell stories. He can scratch tunes out of a fiddle and plays the guitar as well. 
Beside of picking original songs out of his resonator guitar on "Couch's Barn and Fretless" he's performing renditions of more or less known classics like "Goodbye Booze" or "Coo Coo". 
Download this free album and check out his new album "Careless Love" that just got released here on Dying For Bad Music. If you are in the Atlanta area, check the schedule of the Mammal Gallery, maybe you can catch him there or at some backporch jam/barn dance.