All sounds created by Sean Moore using Bloom for iPhone and human voice.
Protagonist/Antagonist is a two-song digital only release that represents Sean Moore's second foray into electronic music (the first being Rotoscope Reflections). Both pieces were initially created using Bloom for the iPhone. Vocals were spontaneously recorded in one take using a micro-cassette recorder. The lyrical content of Protagonist/Antagonist was extracted from the dialogue of Alfred Hitchcock's Rear Window.
  powered by bandcamp
Sean Moore; Washer Woman; aboombong; Caestles

Genres: ambient, lofi, garage, weirdo post punk prog metal
Label: bandcamp, free, name your price...
So here is a bunch of musicsubmissions we get lately.
Check out for yourself ;-)
Protagonist​/​Antagonist by Sean Moore
nice etheral lofi ambient
Flecks by Washer Woman
noisy garage surf punk from far away...
second track is a good catchy one
amnemonic by aboombong
heavy listening stuff. long, sometimes noisy, tricky and rhytmic tracks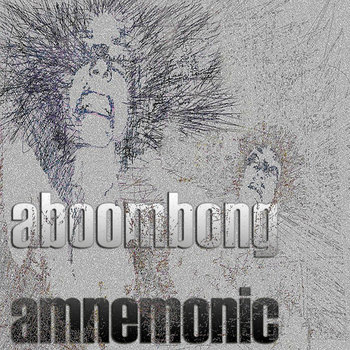 Reviews:

Smokin' hot...another distinctive stream of ethnological forgeries (see Can), Fourth World ambient excursions (see Jon Hassell), mesmerizing post-rock mini/maximalism (see Holy Fuck), and unexplained transmissions (see Füxa). This is some of the most interesting, ambitious music coming out of Seattle at the moment. (Dave Segal @The Stranger's Line out)

10 out of 10 - This is a kind of eclipse of the sun, played up with an experienced know-how and outrageous energy swoop. In fact, one of the most astonishing releases of 2010, for sure. Enjoy and take care of it (Kert Semm@ Recent Music Heroes).

Weird and freaking[ly] SPLENDID LISTEN where experimental-drone boundaries are reached and breached. EXCEPTIONAL title.(mogwai@The Sirens Sound)

An untamed collusion of the finest noise, concrète and ambient soundscapes. (Eye of sound@The Sound of Eye).

It's a deep journey into Fourth World territory, that imaginary zone where modern technology and ancient tradition meld into a new culture. (Marc Weidenbaum@Disquiet)

It's original and wild. Orient and Occident are superposed in an origami of earth, wind, and thunder.(genemesis@geometria innamorata)

The all-new sonic canvas that Boulez, Stockhausen, John Cage once stretched – to name but a cornerstone few – expands and intensifies. (nadia@the couch sessions)

I like music which has a kind of neutral emotional register, which may in the course of enfolding traverse a whole emotional range, but never imposes a mood on you from the beginning. My archetype for this kind of music for a long time was Steve Reich, in particular 'Music for 18 Musicians', which shifts you along a whole encyclopedia of thought and plays on your creative mind like it were a xylophone. Aboombong's music does this - the use of free drumming, somewhere along the lines of Chris Corsano or the great Elvin Jones, propels the music along brilliantly. The music shifts along drones and melodies and instrumental flourishes, rhythmical patterns.(Grave Riddle @ thanks for your ears!)

[Cromsby Grovernor Worthington's Jujujaiponmolam] is bliss - a hypnotically circling Afroguitar riff over endless guitar soundscapes, with drums finally taking it off out of the atmosphere (ben@rllmukforum)
  powered by bandcamp
A Treatise on Human Combustion by Caestles
A bit hard to describe. Sometimes post-punk, Space Rock or Prog Metal influences or a mixture of all.
Just check it
here
-
The One and Future King of Pop
is quite enjoyable