Moonwood
2009 - Aubade;2010 - Coal Aberrations
Genre: Psych Folk, instrumental
Label: Arachnidiscs
If you like six organs, amon düül, ashra temple, gowns etc pp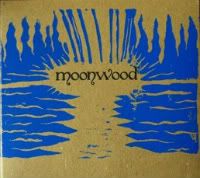 We are back in town, after spending some nice days in the west. One cultural heavy day of museum hopping including awesome exhibitions at Dadaist Max Ernst birthplace and the Hans Arp museum with a special exhibition of
Daniel Spoerri
which was great too. Excellent stuff!
So we hope you enjoy our previous freebies and we will start over with some beautiful psych folk stuff from the canadian Jakob Rehlinger.
He run a small label Arachnidiscs and released some small editions as cdr as well as free download.
The music on 2009
Aubade
is epic psych folk, heavy on acoustic guitar, with some hummings, bells, light drumming and piano sparkling. Reminds a bit on Krautrock improv-sessions but even if they develop slowly, they never lose track.
Babel is a great track, anyway - the whole album is worth to listen.
download Aubade
(link borrowed from
Homemade lofi psych
Blog - thanks ;-))
10/10
The latest album
Coal Aberrations
includes members of Gowns and Partli Cloudi and sounds a bit different. More darker, reverbed, surreal psych trance folk.
It's a good mixture of soundscapes, acid folk tunes and the feeling of being lost in the woods.
download Coal Aberrations
8/10
Both records are highly recommended for you psych hippies ;-)
MySpace
-
Labelsite (with more music to discover)
via Homemade Lofi Psych Blog