Jeremy Messersmith
diverse
Genre: Indie Pop/Folk
Label: Self
Stumbled over this some days ago and gave it a few complete listens.
This is great music! Everythings seems perfect - coverartwork, arrangements - everything is high quality shining indie folk pop. But maybe it's wrong to listen to all 3 albums in one rush.
At least I liked
The Silver City
most. Catchy tunes, happy feelings, colours and double rainbow in my backyard (almost a triple rainbow :))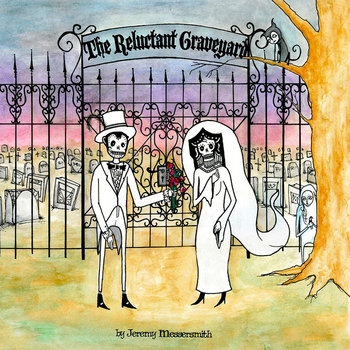 Produced by Jeremy Messersmith + Andy Thompson
Mixed by Andy Thompson (http://www.andywho.com)
Recorded by Andy Thompson + Jeremy Messersmith at The Library (http://www.thelibraryrecordingstudio.com), Instrument Landing (http://www.instrument-landing.com), Echo Boys
Additional Engineering: Ross Nelson + Bo Bodnar
Mastered by Ed Brooks
Artwork by Nick Schubert
For All Business Inquires:
jeremymessersmithmusic@gmail.com
  powered by bandcamp
MySpace - check
Videos - check
Daytrotter Session - check
Bandcamp - check
*
Website - check
Jeremy Messersmith - Organ Donor from Eric Power on Vimeo.
9/10
* with name your price "0" you can get all albums for free, but keep in mind, bandcamp changed their free download policy and after 200 free downloads per month it turns to paid download. So send some money for excellent music!