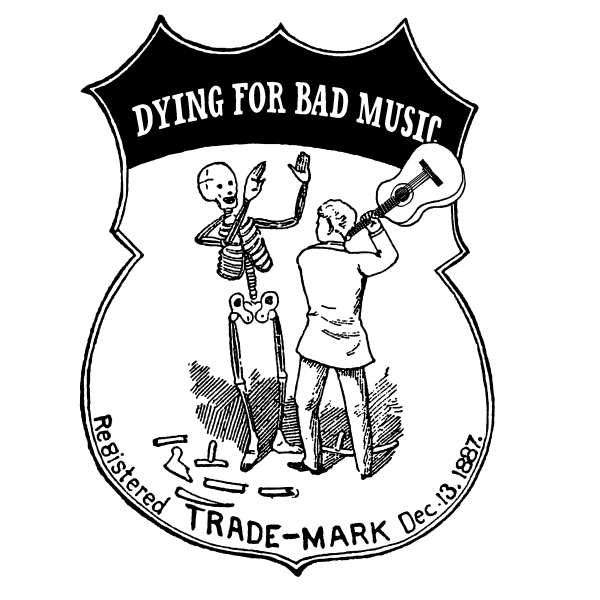 Rebranding
My PR team and I got together and decided in a 72 hour meeting, that DFBM needs a rebrand.* A new idendity. A new vision.
After a weekend of carving out a new logo and a strategy on how to introduce it, how to make the transition to the new CI, to not confuse our customers, I got impatient and dumped all plans and just replaced the new logo everywhere. Following no proper market research and no strategy. 60% our customers are gone now. The remaining 4 will hopefully buy our new t-shirts, mugs, flags and bumpersticker.
About the new logo: it symbolizes the backwardness of this company and the fight against gothic music. The amateurish photoshopped retro batch logo aligns perfectly with our philosophy in terms of the DIY movement. Since we release on ancient and dying media (CD) the new logo symbolizes that as well. On the ground you see pieces of smashed vinyl records scattered around. I am not sure if the guitar guy or skeletor is to blame for that. My guess the contradiction of capitalism and independent music business is the reason (RSD etc.).
As typeface we've chosen Oklahoma Pro (Deputy) a comic like cowboy/sheriff/western font face which is impossible to use for anything else than that. It's also hard to combine it with another typeface.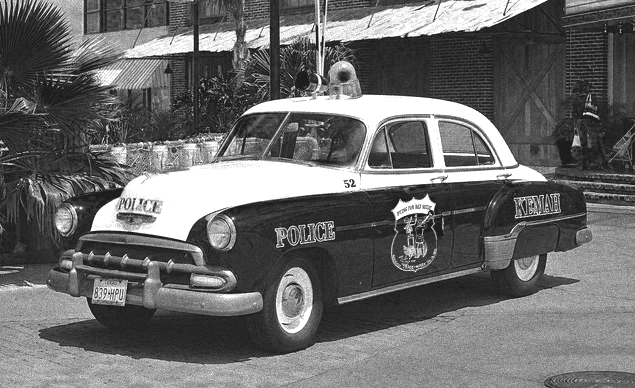 The Style Police Approved
So check out the DFBM summer collection of Non-American-Apparel (Shop for European customers) and buy one of the superb albums that came out a month ago!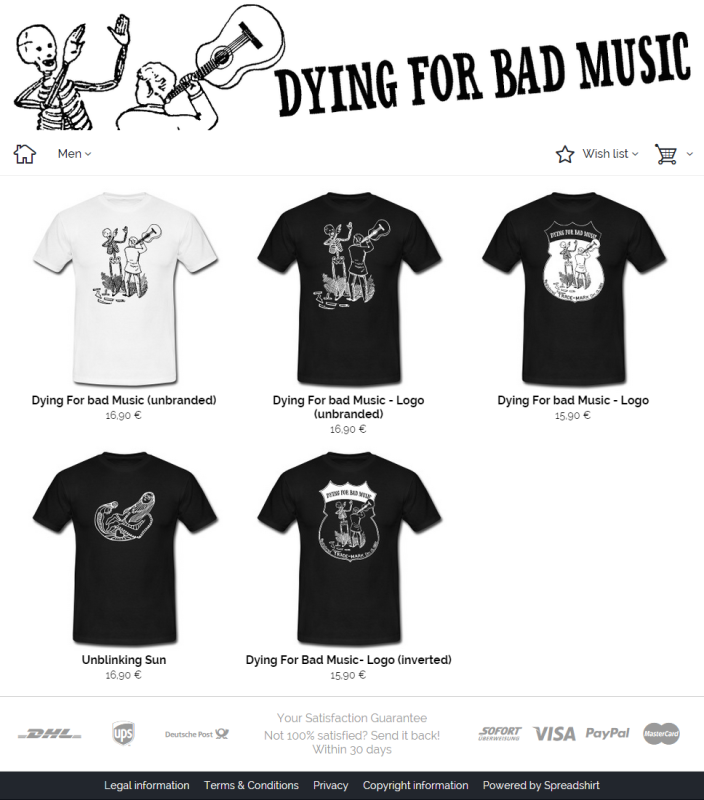 *) I just scrolled trough tumblr and reblogged some memes and cat pictures.