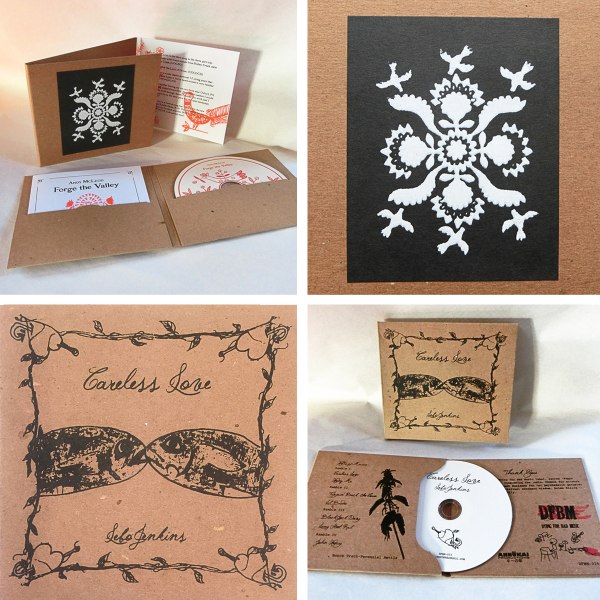 Summer Update Pt. I - New Releases by Andy McLeod and Lebo Jenkins
Andy McLeod - Forge the Valley (dfbm-023)
American Primitivism / Solo Guitar / Folk
RIYL: Basho, Nathan Bowles, Daniel Bachman
Banjo Drones and American Primitivism inspired by the rolling hills and valleys of Chester County, PA and all the visionary guitar players that came before.
Limited edition of 61 CDr in screen printed cardboard folder and risography inlay with tunings and additional information.
Order Andy McLeod – Forge the Valley
Lebo Jenkins - Careless Love (dfbm-026)
Old Time Americana/Mountain Music/Banjo
RIYL: Frank Hurricane, Frank Fairfield
Lebo Jenkins is a banjo pickin' man from Atlanta, GA. Ramblings and music from stringed instruments.
Order Lebo Jenkins - Careless Love
Please Note: If you order via dyingforbadmusic.com there is a 10% discount (applied in the cart), but no immediate download (DL codes are coming with the disc). Alternatively head over to dyingforbadmusic.bandcamp.com there is no discount but the download right after you ordered. It compensate the bandcamp fees a bit.