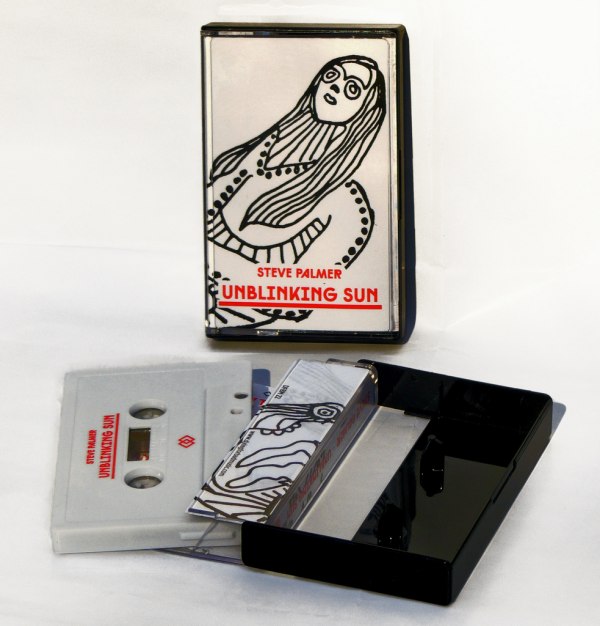 Available! Lo Fi Cassette Edition of Unblinking Sun by Steve Palmer
Good news for cassette tape lovers. Steve Palmer's album "Unblinking Sun" is now available as C40 LoFi Cassette.
…Unblinking Sun may bounce around stylistically over the course of the album's 40+ minutes, but the overall vibe is cohesive and engaging, drifting from dreamy, feedback-layered drones of " Banjo Burner" to the noisy rattle of "Plastic Mouth." As a new addition to the ever-expanding realm of recent guitar anti-heroes, Palmer is one to watch. 
— Aquarium Drunkard
The cassette is available over bandcamp and comes with an immediate download (incl. a bonus track that didn't fit on the tape)
If you order from the US, put in the coupon code sun and save 30%! There are also a few handmade CD's left. Act fast, this offer just lasts till Friday 28th! The tape is available after that day, though.
Steve Palmer is from Minneapolis, MN and plays psychedelic folk that bears heavy influence from both krautrock and the American Primitive of John Fahey. Unblinking Sun is a hard-to-predict album because eccentric influences, and that unpredictably is truly an asset. Parts of it are undoubtedly pulled straight from the guitar picking tradition that Fahey inspired, of which I can never get my fill, and like Fahey himself Palmer wasn't afraid to get experimental with it. It has the trappings sound collage with touch ambient noises and spoken word that provide the far out psychedelic folk with a theatricality. Nonetheless, it really is Palmer's amazing skill with the guitar the makes this album anything at all, and boy howdy can he play.
— Spacerockmountain
Other than that...
The C. Strøm "I Have Heard of a Land" cassette is still available as well as the video I made for him.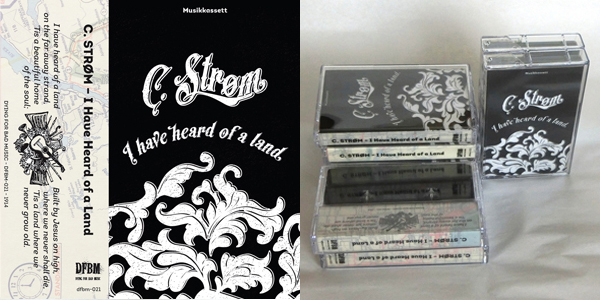 And there are two nice Bootleg recordings from a show with songbird Allysen Callery and 12-string psych blues by Ryan Lee Crosby not to forget the lovely dark psych folk by Bad Braids
Free Download over at bandcamp
That's it for the moment. Get back if you have any questions!
New releases are planned for next year!
Thanks to everyone who supports DIY art and upcoming artists! 
PS: There is a Dying For Bad Music Facebook Page to like ;-)