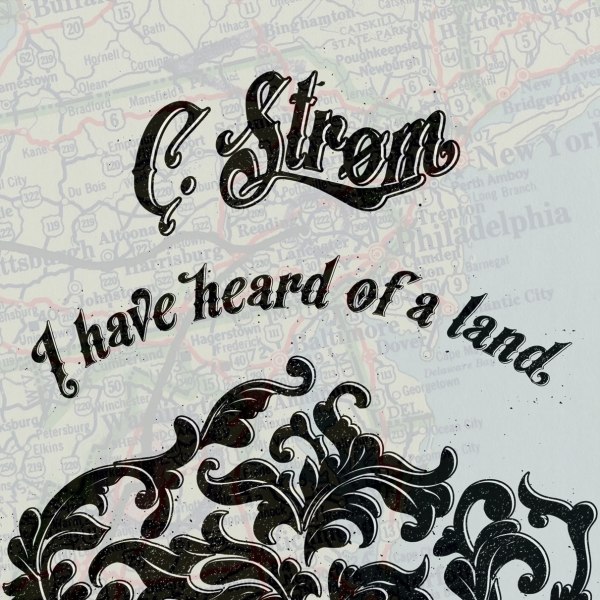 Video Premiere: C. Strøm ~ I Have Heard of a Land
Imagine The Carter Family and Daniel Johnston are emigrating to Europe, taking with them only their instruments, their songs, and an old tape recorder. They end up in Northern Norway. That's how you have to imagine C. Strøm's music: American Folk in low-fidelity!
I first heard C. Strøm on Jeffrey Davison's WFMU show Shrunken Planet, and I was fascinated by the rawness and the enthusiasm with which he played his songs. I wanted more, and to my annoyance, there was almost nothing on the worldwide interweb. Only a "Phoning It In Session", and that was almost no-fi. Davison was so kind as to connect Christian and me, and here we are with a release of his music on Dying For Bad Music. The release is on cassette tape - the only medium, beside wax cylinders and 78's - where his music belongs.
I Have Heard of a Land will be released on September 11th. The title track, written by James Moore in 1914 and recorded by Smith's Sacred Singers from northern Georgia in the 1920s, is said to be the first ever "country gospel" record.
To accompany the Strøm's recording of the song, I culled through hours of vintage video footage on archive.org. There I found the digital reels of Ivan Besse's home movies of his hometown Britton, South Dakota from around 1938. The film material is as raw and honest as Strøm when he strums and sings those songs. The resulting juxtaposition of images and music is a homage to simplicity and honesty of folk music and every day life.
Thanks to psp for help and Alex from Folk Radio UK for making it the Song of the Day